Madi Monroe's Boyfriend Nick Machat Allegedly Cheating On Her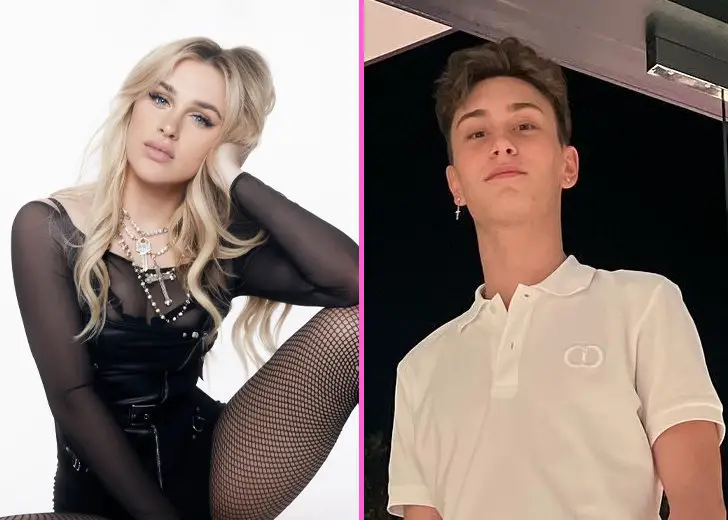 It looks like Madi Monroe's boyfriend, Nick Machat, might be cheating on her. 
On June 6, 2022, Monroe took to her Instagram stories and exposed bella_laborde for hitting on Machat. 
The TikTok star had uploaded a screenshot of Bella's Instagram profile and the texts between her and Machat. 
She redacted Machat's reply and only showed Bella's message, and based on the messages, it looked like Bella was hitting on Machat. 
Monroe also added a message for Bella over the text message screenshot, writing, "hmm, why are you saying these things, weirdo?"
However, fans found it suspicious that she hid Machat's reply and claimed he was probably guilty. 
They noted he should not have been replying if he was not single. 
After Monroe's Instagram stories went live, Bella responded, noting there was more to the story. 
"Once the full screenshots are out and the real story hits, they are going to look stupid, to say the least," said Bella. 
Bella Claimed Madi Monroe's Boyfriend Is Cheating On Her
A little while after, Bella revealed the full screenshots and explained her side of the story to The original Tiktokroom. 
In the text message between Machat and Bella, Machat admitted he was cheating on Monroe. 

The text message exposed by Bella suggests Madi Monroe's boyfriend is cheating. (Source: The original Tiktokroom/Instagram)
According to Bella, Monroe's boyfriend was trying to text another girl but accidentally texted her, thinking she was his mother. 
She revealed her identity to Machat and noted that was how the "mom comments" in the text messages came about. 
Bella also clarified she was unaware Machat and Monroe were together, considering she had seen them both with different people. 
"A few nights prior, I saw her at a club with someone else lol. Anyway, throughout the night I see this Nick kid making out w multiple girls around me," said Bella. 
She explained that after the party, when she and her friends and Machat and his friends left to get food, Machat tried to pursue her and the other girls all night long. 
Bella added she initiated nothing and criticized Monroe for putting her on a blast when she should have reevaluated her cheating boyfriend. 
So far, neither Monroe nor Machat, who confirmed their relationship in February 2022, have responded to the alleged cheating. 
Madi Monroe Clarified Her Comments
Before Bella responded to the accusations with receipts, Monroe had taken to her Instagram story to clarify one of her Instagram posts lambasting Bella. 
In the IG story, she had written that it was crazy she had to deal with girls trying to hit on her boyfriend. 
"Crazy that I even have to deal with these girls trying to mess w my bf when they know damn well who I am. U are gross. Get some self respect," wrote Monroe. 
Unfortunately, it looks like Monroe was criticized for her message. 
It appears netizens might have called her cocky for writing "when they know damn well who I am" because she later clarified in her Instagram story that was not what she meant. 
Monroe explained she meant to write that Bella knew who she was, as she had mentioned her name in text messages to Machat.