Details on the Short-Lived Fling between Maddison Brown and Liam Hemsworth
Hemsworth and Brown were together for a couple of months in late 2019.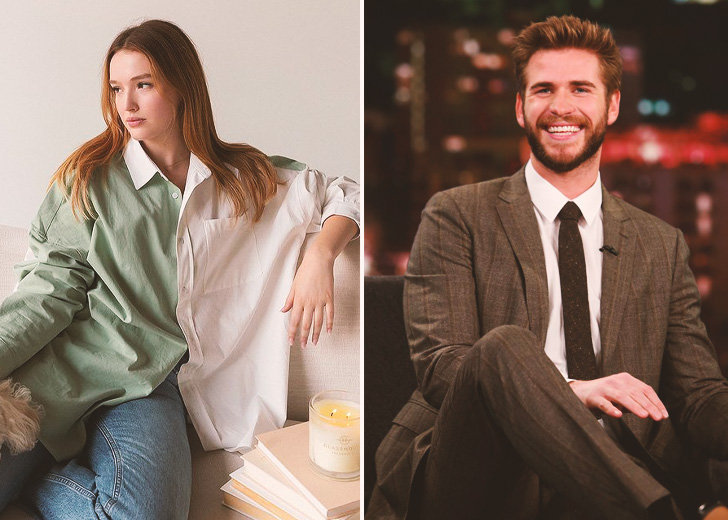 Liam Hemsworth made quite a few headlines over his divorce from ex-wife Miley Cyrus. But as the two were getting back on their feet and recovering from their failed marriage, both parties had their fair share of rebound relationships. 
While the Hannah Montanna star made headlines with her new Aussie beau Cody Simpson, Hemsworth stirred rumors of a new relationship with another Australian actress, Maddison Brown. Simpson and Cyrus have since parted ways.
First Spotted in October 2019
Hemsworth and Brown were first spotted together in October 2019, when outlets like TMZ published photos catching the two of them spending time in New York City's West Village neighborhood. 
The duo was seen holding hands, but at the time, the media had not quite caught up with Brown's identity. The outlet released pictures of the then-couple wearing jackets and sunglasses as they enjoyed a meal and some drinks together at Sant Ambroeus. 
Hemsworth and Brown were later seen taking a stroll around the city's subways. Around a month later, the two of them were caught kissing on camera, and the pictures went viral. 
Brown Dodged Personal Questions
After the public rendezvous, Daily Telegraph confronted Brown about her rumored romance with the Australian hunk, but she coyly dodged the question. 
"I'm not answering that question. My rule is not talking about my personal life," she said at the time. 
However, she acknowledged she understood the public fascination with her love life and turned the conversation over to her never actively pursuing fame in the first place. 
Hemsworth Was Head Over Heels
Back in October 2019, when the rumors about their relationship were just taking off, Who reported that a source confirmed the two of them were, in fact, seeing one another. 
The source further disclosed that although their relationship was very new, Hemsworth, age 31, was head over heels for his new girlfriend. The source also confidently dished that the two displayed all the tell-tale signs of a serious relationship. 
"He and Maddison have so much in common, they're having a great time," they added. 
Hemsworth Caught with Another Woman
Sadly, their relationship didn't last long. By January 2020, Hemsworth was spotted with a new girlfriend, Gabriella Brooks. The couple went public after they were pictured kissing at the beach in Byron Bay on January 3, 2020, according to DailyMail.
The outlet further reported that things were serious between Hemsworth and Brooks. Apparently, Hemsworth had already introduced his new flame to his parents. 
About Brown
Brown is best known for her work in CW's 2017 reboot of the drama Dynasty, where the actress plays Kirby Anders, the daughter of the Carrington family's butler Joseph Anders, played by Alan Dale.
She made her film debut in 2015 when she starred alongside Nicole Kidman as her on-screen teenage daughter. The up-and-coming actress sang Kidman's praises in an interview with WWD in 2015. 
Apparently, Kidman was very supportive of young actors. Brown also revealed that Kidman helped her decide on her career. She said that she wanted to pursue acting a hundred percent but still couldn't let go of her ties from the modeling industry.
Kidman approached her with words of encouragement, telling the up-and-coming actress she should keep true to acting because she was good at it.