Mackenzie 'Kenzie' Ziegler Clears Tacoda Dubbs Break up Rumors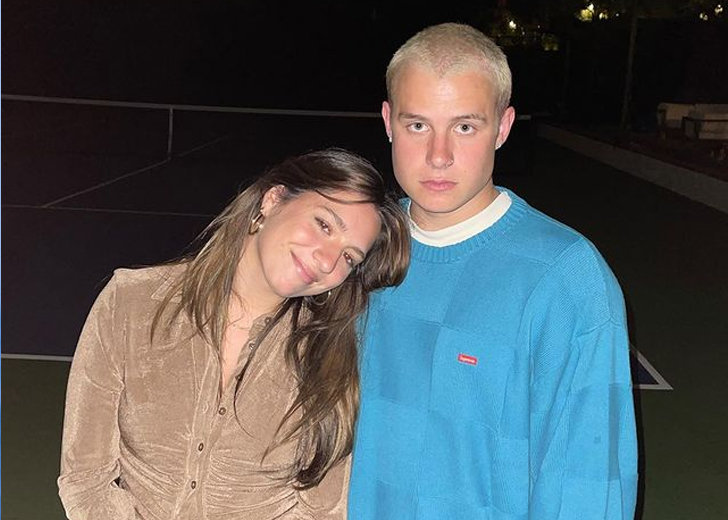 Mackenzie Ziegler is setting the record straight regarding her relationship with Tacoda Dubbs after rumors spurred, stating that she split with her boyfriend of one year. 
The speculation became extant after the professional dancer posted a cryptic video on her TikTok in mid-December 2021.
The text overlay of the post mentioned a point of view where a person is in a happy relationship, but "your trust issues say NOT Today for no reason."
Soon after the upload, the video made rounds on the internet, spurring the break up rumors with Dubbs. 
Many of her fans started wondering — Is Kenzie Ziegler still dating Tacoda? or are Mackenzie Ziegler and Tacoda still together? So, 
Is Kenzie Ziegler Still Dating Tacoda Dubbs?
While the post made her fans assume Kenzie had a break up, the assumption turns out to be a far cry from the truth. 
On December 19, 2021, Tiktokinsiders posted a screenshot of the said video, highlighting the singer had already deleted the post. 
Surprisingly, the Dance Moms alum entered the comment section and addressed the break up rumors.
"Guys, Tacoda and I are perfect," she began, dismissing all speculations of her being single. 
The 17-year-old added that they were still "very happy" in the relationship. And referring to the context of the deleted clip, she penned, "just a normal teenager with trust issues and bad exes. Let's move on." 
Mackenzie Ziegler's Relationship with Tacoda Dubbs
Ziegler started dating fellow TikTok star in mid-2020. They made their relationship Instagram official on August 11, 2020.
The professional dancer put a cozy picture on her Instagram that saw her beau wrapping his arms around her waist while on the beach. 

Mackenzie Ziegler wishes boyfriend Tacoda Dubbs on his birthday on November 21, 2021. (Photo: Mackenzie Ziegler's Instagram)
From then, the pair gave glimpses of their relationship to their fans and followers through their social media handles.
On December 27, 2020, the television personality uploaded a question-and-answer video on her YouTube. The video saw Kenzie doing her boyfriend's make-up as they answered burning questions about each other.
During the conversation, the lovebirds revealed who fell for who first and who made the first move.
As per their accounts, Kenzie was into Dubbs before he fell in love with her, but he admittedly fell for her faster. 
Without a surprise, Dubbs was the first one to say, "I love you." Then it also came to light that Kenzie was the first to share a smooch. 
In the same video, the dancer gushed about her boyfriend's relation with her family members and stated that her mom loved him.
"My mom is obsessed with him," she quipped, adding he was basically a part of their family. Kenzie also shared that her mom and boyfriend FaceTimed a lot. 
In her own words, her mom appreciated him because he did a lot for them. "He's a very good boy," she added, ending the topic. 
Before Dubbs, Kenzie had famously dated Fuller House actor Isaak Presley. The duo started dating in August 2019 and became one of the favorite couples in the entertainment industry within months. 
Their romance, however, withered, and the pair separated in May 2020. Kenzie announced their break up through Instagram Live and clarified that nobody had done wrong in their rapport. 
She explained they were not in a good mental state and had decided to be just friends. 
True to her statement, the former couple had remained friendly over the years. Despite the break up, Presley had even supported her new relationship with Dubbs. 
He commented, "Actually adorable, I wish them the best," in a picture featuring Kenzie and her new boyfriend. And the famed dancer had replied with, "Really sweet, thanks, Isaak!"
But just like the calm before the storm, their pleasant instances were just the harbinger of cheating allegations and drama. Kenzie has accused Presley of cheating on her multiple times.