Luke Macfarlane to Play Billy Eichner's Love Interest in 'Bros,' the First Gay Rom-Com from a Major Studio
'Bros' is slated to hit theaters on August 12, 2022.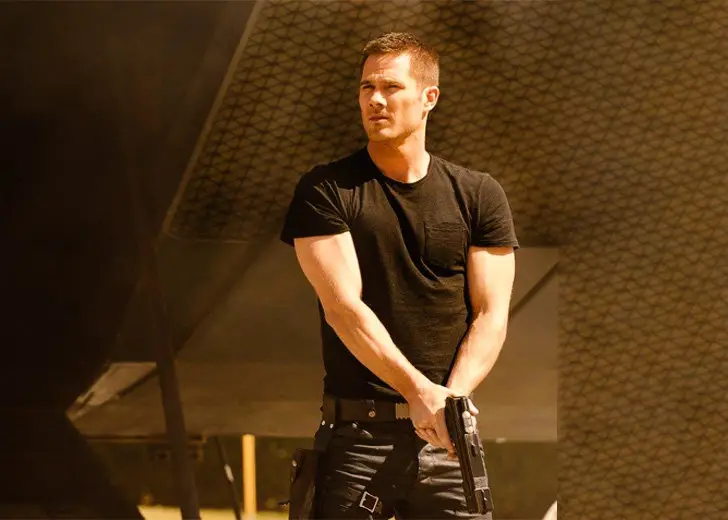 Actor Luke Macfarlane is the latest cast member of Universal's new comedy film Bros.
According to Deadline, the Canadian-American actor will star opposite Billy Eichner, playing the latter's love interest. With this casting, the film ticks two firsts for Universal Pictures: the first gay rom-com from a major studio and the first to feature two openly gay male leads.
The film, slated to hit theaters next summer on August 12, will follow "two gay men with commitment issues who attempt a relationship."
Eichner's Excitement
Since the announcement of Bros, actor Eichner, who stars, co-writes, and executive co-produces the film, has been sharing his excitement through social media.
On March 5, 2021, he shared Hollywood Reporter's tweet [which featured the film's announcement], writing, "I honestly can't believe it.... move over Julia Roberts, there's a new rom com QUEEN in town!"
Universal Pictures later retweeted his tweet, stating, "We stan our new rom com queen," to which the actor responded, "Oh good they mean me. For a second I thought they were talking about The Rock. Thank you @UniversalPics!!! Let's go make history!!!"
The 42-year-old took to Instagram the same day to share a screenshot of The Wrap's reporting on Bros, writing, "I'M MAKING A MOVIE!!!!"
He further wrote that he would be the first openly gay man ever to write and star in the first rom-com produced by a major studio and representing the LGBTQ community.
Active as an actor since 2005, Eichner previously worked as the star, executive producer, and creator of Funny Or Die's Billy on the Street, a comedy game show that aired on truTV. The actor is also known for playing Timon in the 2019 remake of The Lion King and Craig Middlebrooks on the sitcom Parks and Recreation.
Macfarlane's Casting and Previous Works
Macfarlane, who would now play the second lead in Bros, has appeared in several TV projects, including Killjoys, Mercy Street, Satisfaction, The Night Shift, and Over There.
The actor is represented by APA and Management 360, as well as Goodman, Genow, Schenkman, Smelkinson & Christopher.
In 2008, Macfarlane came out as gay during an interview with The Globe and Mail. "I don't know what will happen professionally...that is the fear, but I guess I can't really be concerned about what will happen, because it's my truth," he said while coming out of the closet.
According to reports, Eichner and his team were eying to cast Macfarlane in the role for the last two years, even though some close to the project suggested casting a bigger star.
The actor's orientation also reportedly played a big role in his casting, as Eichner has been pretty open about not wanting to star opposite a straight actor.
"I'm an EP on [the movie] and heavily involved in all ways. So, I was privy to casting discussions, and I would see when the casting lists were circulating, about which actors to call in for which role," Eichner told Deadline in July 2020.
'Bros': Production Team and Additional Cast
The rom-com, starring Eichner and Macfarlane, will be directed by Nicholas Stoller, known for 2008's Forgetting Sarah Marshall and 2014's Neighbors.
In addition, Stoller will also serve as the co-writer and co-producer of the film alongside Eichner, while comedy star Judd Apatow and Joshua Church serve as producers. The extended cast for Bros is yet to be announced.