Luke Bryan Took Custody of His Nieces and Nephew After His Sister's Untimely Death. Today They're All Grown Up.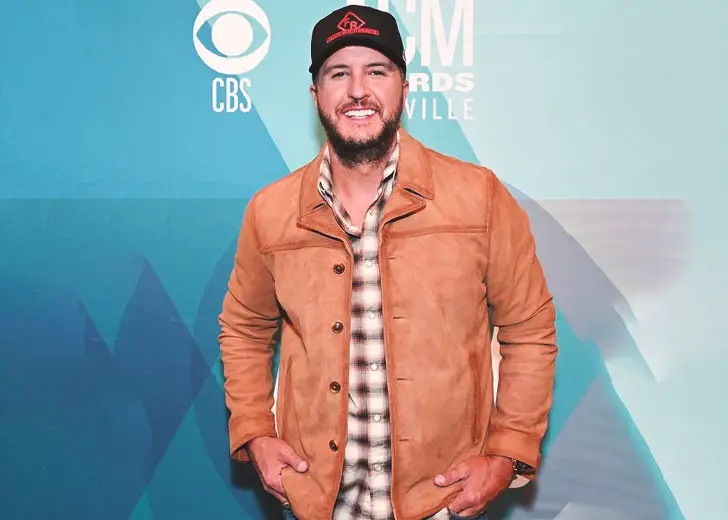 Country musician Luke Bryan lost his beloved sister, Kelly Bryan, unexpectedly in May 2007. Bryan's late sister Kelly was married and the mother of her three children, Jordan, Kris, and Tilden. 
As per the Sun, the reason for Kelly's death was never established as her autopsy report, and other medical examinations came back normal. 
Seven years later, Bryan was hit with another tragedy when brother-in-law, Ben Lee Cheshire, died from a heart attack in 2014, leaving his three children behind. 
However, Kelly and her husband aren't the only ones in Bryan's family who have died prematurely. In 1996, the singer's brother, Chris, passed away in a car accident. Bryan was just nineteen years old at the time of his brother's passing. 
The death of his beloved brother gave Bryan extra motivation to pursue a career in music. 
Luke Bryan Took Custody of His Nephew and Nieces
Singer Bryan adopted his nephew and nieces in 2014, after Cheshire's demise.
Bryan and his wife, Caroline Boyer, raised Kelly and Cheshire's 3 children as their own, alongside their biological kids — Thomas Boyer and Tatum Christopher. 
His niece Jordan, age 25, is the eldest of her biological siblings. Followed by his other niece, Kris, who is 22, and the youngest of the 3 his nephew, Tilden. Tilden goes to the University of Georgia.
Earlier in September, niece Jordan got married to her longtime boyfriend, Clint Eudy.
Per a report by Southern Living, Jordan got married during a wedding ceremony that took place at the Troubadour Golf and Field Club in College Grove, Tennessee. Her uncle, Luke, walked her down the aisle on behalf of her late father.
While Luke's other niece, Kris, is yet to tie the knot, she is currently in a relationship with her longtime boyfriend, Cameron.
Luke Bryan: My Dirt Road Diary
The singer is now an established country music singer and a television personality known for his association with popular singing reality show American Idol, where he's been serving as a judge.
However, the other side of his life, his heartbreaks, and the tragedies he's faced thus far, which many of the singer's fans might have been unaware of, have been showcased in his recently released television series.  
During his IMDb TV docu-series, Luke Bryan: My Dirt Road Diary, the singer opened up about the tragedies he's faced so far in his life. Bryan also revealed how his father motivated Bryan to chase his dreams and make a name for himself in the aftermath of his brother's death. 
In the five-part series, which is now available for streaming on Amazon Premium, the singer opened about his life and how tragedies never distracted him from making a name for himself and becoming a reputed singer.
The trailer for the show was released in June 2021 and hinted to the country icon's fans at what they will be seeing in the docu series.