'American Idol's Avalon Young Is Raising Funds for Her Brain Surgery
Former 'American Idol' finalist Avalon Young needs her fans' support for her second brain surgery.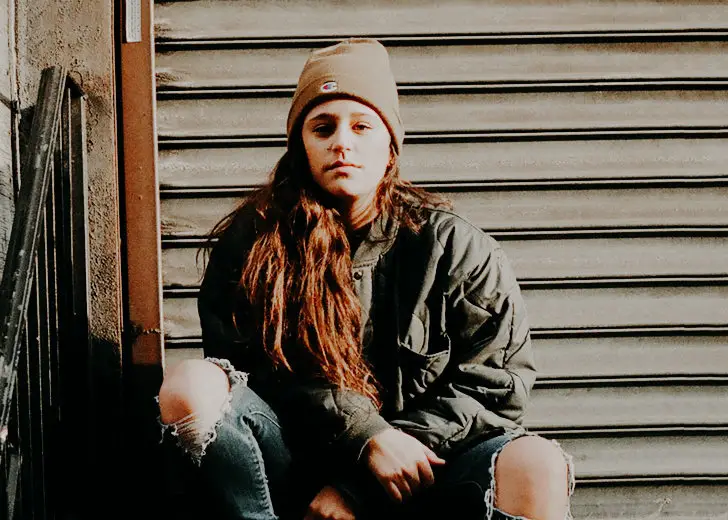 Avalon Young, who made it to the top eight on American Idol in 2016, went through hell and back after undergoing a 16-hour brain surgery on February 26th to remove most of a peach-sized tumor in her front left temporal lobe.
The singer was hopeful that she was recovering after getting the surgery but sadly, she received another bad news. She was told that an immediate surgery is required to remove the remaining tumor along with weeks of radiation and chemotherapy.
Her family created a GoFundMe to help with the medical bills, "Avalon has minimal insurance, is an independent artist, and self-supporting singer/ songwriter," the page reads. "We hope to help her with some of the financial burden as a result of these medical expenses."
As of the time of writing, Avalon has raised over $72,000. She hopes her second surgery on May 27 will be the last one so that she can get back to making music. 
Young Has Always Been Open about Her Diagnosis on Instagram
On February 24, Young took to Instagram to open up about the tragic news she received and admitted it was difficult for her to share her diagnosis. The former American Idol finalist had seizures that started on November 20.
At first her doctors thought it was anxiety and gave her the medications but a final MRI test revealed she had a massive tumor and needed immediate care. The singer let her fans know that she needed some time off to recover.
Almost a week later, Young posted another photo on Instagram with a long message iterating the photo was taken before her 16 hour surgery. In the photo, her head was shaved. The singer cut if all off because she felt like doing something out of the ordinary before the surgery which was challenging for her. 
I'm trying to act like it didn't happen, but it's pretty hard to ignore. I finally made it home from the hospital and i feel happy to be home. I Iwish there were enough words to thank everyone who has given me love and support.
Young Is Releasing New Music Amid Recovery
Despite the difficult journey that Young is going through, her love for music seems to be keeping her busy. Fans may remember her creative interpretations of Chris Brown's 'Yo (Excuse Me, Miss),' and Beyoncé's 'XO,' which relflected her love of R&B and the aspiration to be unique and true to herself. 
After her stint on American Idol, Young chose to remain an independent artist and released her first album "Shift" in August 2016. She had no idea what to expect but when she woke up the next day, her album was already charting at No.2 on the R&B Chart on iTunes. 
The artist is now preparing to release a new song 'She Don't' from a finished EP which is set to be released on April 30. The singer announced it on Instagram and thanked her entire team. 
We wish Young a speedy recovery.