'It's Always There' — Luke Bryan on Recovering from Tragedies and Achieving Contentment
"I've had so many tragedies in my life, it's almost like you don't want to tell the story because you don't want to feel like you're out there craving sympathy," Bryan said.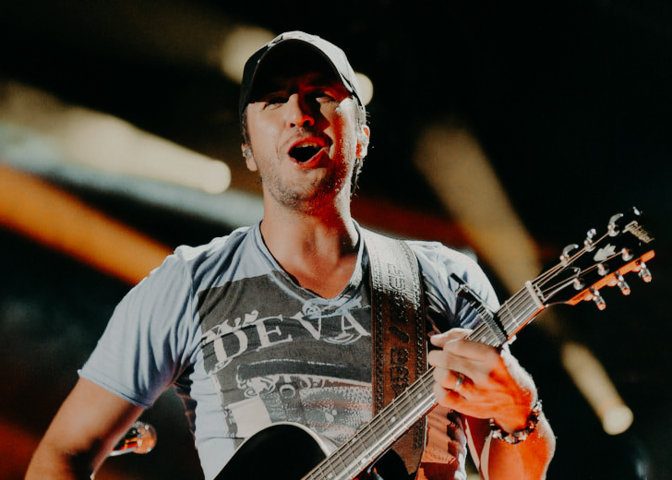 "If this right here quit working in the morning, if I couldn't sing again, then I am so blessed by what I've been able to achieve," is what country music legend Luke Bryan said of his voice to People Magazine.
That is the level of contentment Bryan has achieved in his life and music. Sadly, the contentment came as a sobering reminder of the grief and losses that the singer had endured in his years. 
Enduring and Emerging Through Pain
While his rise to country music superstardom is nothing to be scoffed at, the series of tragedies he has endured in the past 25 years were no less, albeit in the opposite direction. 
Bryan lost his then-26-year-old older brother, Chris, to a car accident in 1996. A decade later, in 2007, his older sister, Kelly, died suddenly at 39. Although the death was attributed to natural causes, the real culprit remains unexplained. 
Seven years later, Kelly's husband Lee succumbed to a heart attack at age 46 and left their three children orphaned. Bryan and his wife Caroline then assumed responsibility for the late couple's 12-year-old son. 
IMDb TV Will Tell His Story
Bryan admitted to People that he'd lost so many people in his life that he almost felt hesitant to tell the story on the off chance that people will perceive his grief as a demand for sympathy. 
Still, through it all, Bryan's confident smile never left him. He never let the tragedy defeat him and now, his undying conviction will be explored in the upcoming docu-series about his life — Luke Bryan: My Dirt Road Diary.
The five-part series will be available exclusively on IMDb TV, Amazon's premium free streaming service, as of August 6, 2021.
The series takes viewers back to Bryan's Leesburg, Georgia roots, explores his Nashville heights, and narrates the ups and downs he went through on the way. The series also tries to give viewers a chance at understanding the profound impact the loss of his family members had on his life. 
He Channeled His Grief
In his exclusive interview with People, the 'Rain Is a Good Thing' singer admitted that he never truly got over the loss. He added, 
You truly never settle in your mind that it's happened. I mean, it's always there.
Today, Bryan has channeled his grief into a sense of purpose. Now, his performances are filled to the brim with a passion for lifting the spirits of people who may be hurting. 
The country singer also believes he has three guardian angles paving the way for his success. So, every night when he says his prayers, he thanks Chris, Kelly, and Lee for looking after him and all those he cares about.
Now, an award-winning singer, Bryan's gratitude for life defines him more than the grief he experienced. Also, out of that grief, Bryan found another treasure—wisdom. The artist now has nothing left to prove to anybody. 
He knows for a fact, whether it be his voice or his life, "we're not promised another day." So he is more than content with getting on stage and making music for the fans.