Inside Luis Miguel's Rocky Relationship with Brothers Alejandro and Sergio
Luis Miguel and his brother Sergio do not speak to each other at all.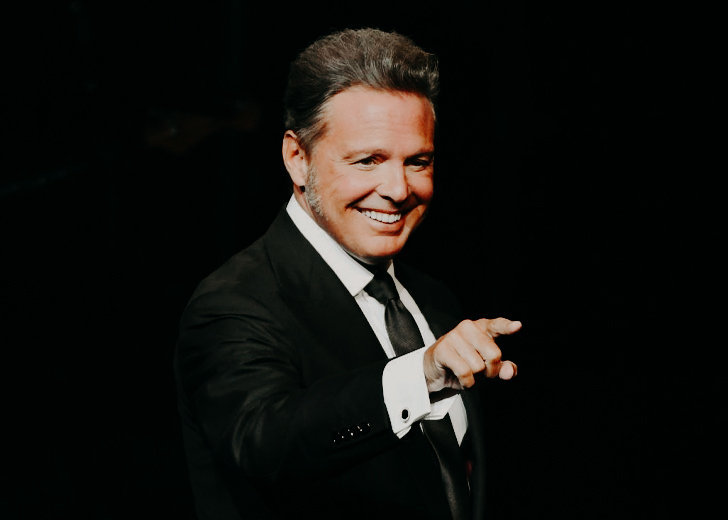 Luis Miguel, born Luis Miguel Gallego Basteri, is a renowned Puerto Rican-born Mexican singer who has sung in multiple genres and styles, including pop songs, boleros, ballads, tangos, jazz, big band, and mariachi.
In 2018, Netflix made a biographical television series, Luis Miguel: The Series, especially based on his controversial life and rise to fame, targeting the singer's wide fanbase.
The Spanish-language biographical series manifested how his family conflicts, which existed during his childhood and youth, reached its peak after the death of his father, Luisito Rey, and the disappearance of his mother, Marcela Basteri.
In addition, viewers were also given a taste of the singer's relationship with his two younger brothers, Alejandro and Sergio, which changed from being very close to each other when they were growing up to not talking to each other after the family disturbance.
The recently premiered second season of the series even showed one of the timelines from the '90s, where Luis (played by Diego Boneta) attempted to balance taking care of his two brothers and his career after his father's death.
But where does the Miguel brothers' relationship stand now? And what actually happened between them? Here's everything you need to know!
Are the Miguel Brothers on Talking Terms Presently?
The famed singer and his brother Sergio do not speak to each other at all presently. According to Distractify's report, the two brothers stopped talking after Luis reportedly wished to buy a house in Spain for his brother Sergio.
However, Sergio wanted to complete his studies in the United States, attend Boston College, and go to Harvard Law School.
But the singer opposed the decision and wanted his brother to attend college in England. And when Sergio told his brother he wanted to stay in the U.S., they supposedly had a big falling out.
Speaking with Metro Word News, the family's doctor, Octavio Foncerrada, talked about Luis and Sergio's relationship, saying,
It was when they could not understand each other completely. Sergio told him, 'Wait for me a little while,' there was a distancing then, Luis Miguel cut off his financial support, and they also eliminated any trace of relationship and contact.
However, after that rift, the two brothers never fixed their relationship, and since then, they have not talked to each other. It is the same case with Alejandro and Sergio, as they also do not speak.
That being said, Luis and Alejandro are very open with each other and showcase a healthy brotherhood relationship. In fact, NewsBeezer reported that the two were spotted together at the Miami bowling alley in 2018, celebrating Alejandro's birthday. 
Similarly, Alejandro posted a photo of Luis on stage on Instagram in April 2018 to wish his older brother a happy birthday.
What Are Alejandro and Sergio Doing Now?
While Luis is living a luxurious life filled with fame, his brothers actually have to work hard for their living and live with the tag of being brothers of the famed musician.
Speaking of Sergio, after Luis cut him off financially, he had to return to Guadalajara and live with Foncerrada, where he still reportedly lives. He also had to drop his plans of studying at Boston due to financial issues, leading him to study photography.
But he could not complete it as well because of the previous reason. However, Sergio is believed to be doing well as a photographer now and puts all his effort into his work to bring out the best results.
As for Alejandro, he is reportedly living in Mexico and works in the business sector. His work allows him to be in charge of multiple companies, from gas stations to construction companies, which have helped him to earn millions.