Did Singer Luis Miguel's Dad Kill His Mother? What Really Happened?
To this day, no one knows for sure what happened to Luis Miguel's parents.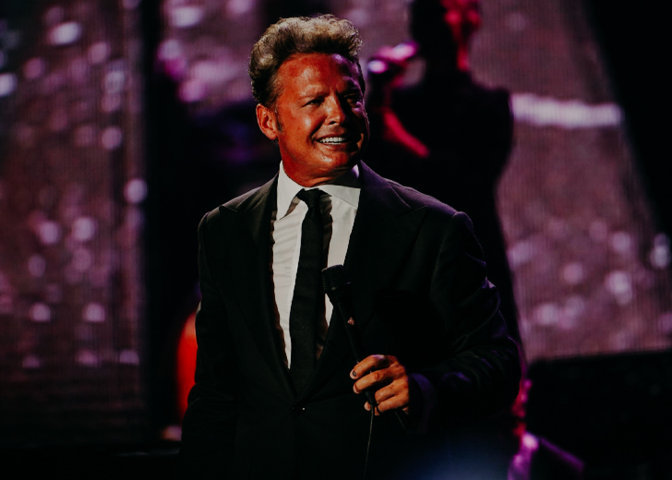 Luis Miguel, having sold over 60 million records, is considered the most popular and successful singer in Latin American history. 
Regardless, he is still tangled in a tragic controversy, at the center of which is his missing mom, Marcela Basteri. His quest to find his missing mom has made millions of people talk about him and write books about him.
The controversy has stirred several theories surrounding Marcela's disappearance. Yet the mystery remains unsolved.
The obsession with Miguel and his missing mom runs so deep that a TV series has been made to narrate the events surrounding it.
On April 18, 2018, Netflix debuted the musical biopic series Luis Miguel: The Series, which chronicled the behind-the-scenes life of the Mexican pop icon. A major storyline in the series was the Mexican singer's search for his missing mom.
Fans tuned in to the TV show to know the answer to questions like — What happened to Luis Miguel's mom? Did Luis Miguel find his mom?
Marcela's Disappearance 
The Latin-American singer had a very close bond with his mother, as per Distractify. Apparently, it was her who graced him with the nickname El Sol de México. 
Miguel's mom disappeared from his life 34 years ago, and nobody knows where she is or has heard from her since. The last time that the singer saw his mother was during his show in Luna Park in Argentina in 1985.
There are several theories about what may have happened to Marcela Basteri.
According to her husband, Luis Gallego Sánchez, better known as Luis Rey, who last saw her, Marcela ran away with her Italian lover. 
The second and most popular theory is that Rey killed his wife for money, and Andrés García attested to that. 
During his interview on Venga la Alegría, a Mexican entertainment program, Garcia revealed that in 1986, Rey had asked him to help eliminate Marcela to have complete access to his son's finances.
According to some reports, Rey put several companies he started with Miguel's money under Marcela's name to hide his connections with several illegal businesses. If anything happened to his wife, all this money would come to him.
Garcia further claimed that according to Rey's sister-in-law, the scheming husband drowned his wife in a pool. However, these claims and allegations have not been proven yet.
Luis Rey's Death
There are many theories surrounding Marcela's disappearance, but equally controversial is Miguel's dad, Luis Rey's death, because no one knows the exact cause of his death. 
On December 9, 1992, Rey died in Barcelona after suffering from pneumonia. However, some say that the singer suffered from a different illness. 
According to a biography on Miguel written by Javier León, his dad lived a life full of drugs, alcohol and had intimate encounters with different women.
His lifestyle worsened his health, and when he ended up in the hospital, he had AIDS. 
However, another version suggests that Rey died from an overdose and not AIDS. This version was revealed by his brother, Mario Vicente Gallego, in an interview for Ventaneando. (via Milenio)
We're left to wonder what really happened to Miguel's parents.