Is 'I Care a Lot' Real? Netflix's Thriller Raises Questions About Authenticity
While 'I Care a Lot' is not a true story, it not completely fictional either.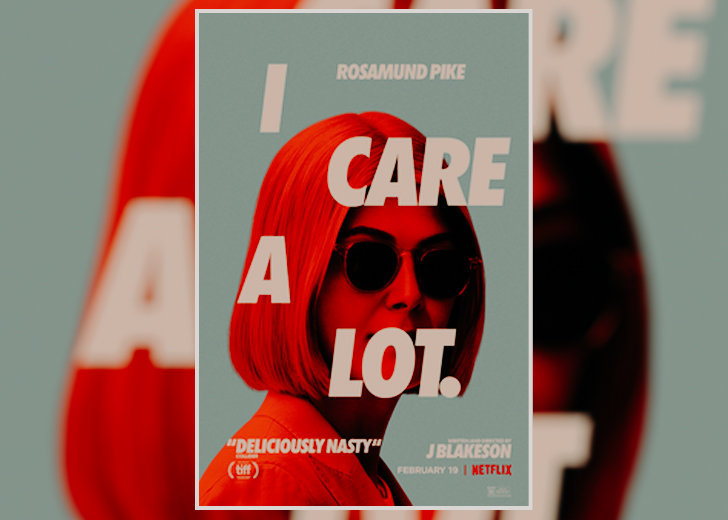 SPOILER WARNING: Plot details for I Care a Lot follow
Is I Care a Lot based on a true story?
If you've just finished the psychological thriller, you cannot help but ponder on its authenticity.
The movie, starring Rosamund Pike as Marla Grayson, a greedy businesswoman who has formulated a clever but terrifying scam.
Grayson liaisons with a network of doctors to declare senior citizens incapacitated and then beguiles naive judges into appointing her as their legal guardian. 
Once she becomes their guardian, she places them in nursing homes, managed by nurses under her payroll. She then immediately starts taking over their assets under the guise of care.
She and her business partner and lover Fran live luxuriously, and their scam is working until she meets with an unexpected twist. 
Her shady business lands her in hot water when she tries to swindle a woman who has ties to a powerful Russian mafia.
The movie is fast-paced and keeps the viewer on the edge of their seat, and if you are someone with an elderly relative, you cannot help but wonder if this is based on a true story.
Is I Care a Lot Real?
The plot is highly disturbing, and some fans might be happy to learn that the movie is not based on one specific true story; however, it is inspired by real-life guardianship scams that resulted from the legal loopholes in guardianship. 
In an interview for the film's press notes, J Blakeson, the director and writer of the film, said he was inspired when he saw the news. 
It started when I saw news stories about real-life predatory guardians who exploit their wards. Imagine opening your door one day, and a person is standing there holding a piece of paper that gives them total legal power over you. I knew I had to explore it.
He then added that he went down a "Google rabbit-hole" to learn more about the topic, and that was how the story for I Care a Lot started. So while Marla Grayson is purely a fictional character, people like her exist. 
In 2017, the New Yorker reported on the guardianship phenomenon and wrote about April Parks, a former Nevada legal guardian. Parks owned a professional guardian company and had hundreds of clients whom she legally trapped through court hearings.
Her victims were committed to facilities, purposely overdosed on medicines, and trapped in the damaged guardianship system. She eventually went to jail after pleading guilty to six felonies, including two counts of elder exploitation.
The movie is an example of the United States' legal system failing to protect its citizens.