'Coronation Street' Star Lucy Fallon Out on Valentine's Day Dinner Date with Boyfriend Ryan Ledson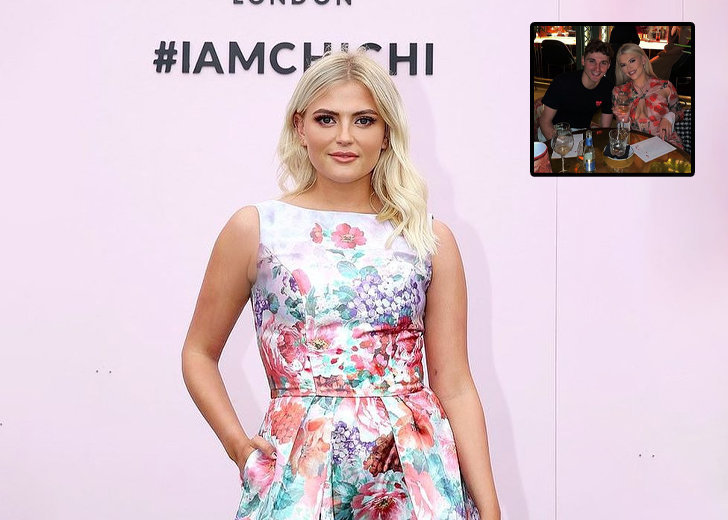 Coronation Street actress Lucy Fallon stepped out with her boyfriend Ryan Ledson to celebrate Valentine's Day.
Fallon first posted a mirror selfie while sporting a floral dress in her Instagram Stories. An upside-down smiley face and the text "Date night w bbe" could be seen in the story.

Lucy Fallon showing off her looks for her date night (Source: Instagram)
A few hours later, she made another post from her date night with Ledson. She uploaded a picture of herself and her boyfriend enjoying drinks inside a cozy restaurant.
"Thank you for always singing 'All Too Well - Taylor Swift' with me in the car," she captioned the post followed by several cupid heart emojis. "Val day babe everyday x."

Lucy Fallon with boyfriend Ryan Ledson, who she has been dating since May 2021 (Source: Instagram)
Lucy Fallon Dating Boyfriend Ryan Ledson
It was initially reported by The Sun that Fallon met her boyfriend through former Corrie co-star Helen Flanagan's partner, Scott Sinclair. However, she later revealed they met through the dating app Raya.
The outlet also posted several screenshots of Fallon and Ledson interacting with each other through Instagram.
In one cryptic Instagram post, she wrote, "When your boyfriend is worried about you at the club but this is you at the club x."
Ledson left a love eye emoji and a red heart emoji in the comment section. She replied to his comment with a black heart emoji.
The two eventually went Instagram official in May 2021, when she shared a snap of herself and Ledson enjoying frozen cocktails in the sunshine.
The same day, Ledson revealed they were holidaying in Vilamoura in Portugal.
Breakup Rumors
In December 2021, several rumors saying Fallon and Ledson had called it quits had surfaced.
The rumors popped up after her Raya profile had been discovered. According to The Sun, an insider said, "Lucy appears to have given Ryan the red card because she has got a profile on Raya."
The breakup rumor caught a lot of attention, and Fallon put an end to them personally.

Lucy Fallon disproves the breakup rumors (Source: Instagram)
Taking to Instagram Stories, she wrote, "I'm in such a festive mood so was going to ignore this but to keep the festivity alive, I'm not."
"Ryan and I met on Raya last year. I now have a Ryan so I don't need no Raya. And I'm the happiest I've ever been. Enjoy the holidays everyone… but not if you work for the Sun. You can have a sh*** one."
Who Is Ryan Ledson?
Ledson is a professional soccer player who plays as a midfielder for Preston North End. He graduated from the Toffees academy and started his career with Everton.
According to his bio on his club's website, Ledson joined Cambridge on loan and later made a permanent switch to Oxford.
Before leaving Oxford, he won the Player of the Year award, Young Player of the Year and Goal of the Season awards at the end of 2017/18 season.
Ledson joined Preston North End in the summer of 2018 by signing a three-year deal for an undisclosed fee. 
He was also named the Players and Supporters Players of the Year for the 2020-21 season.