About Louisa Harland — Age, Boyfriend, and Why Social Media Gives Her Anxiety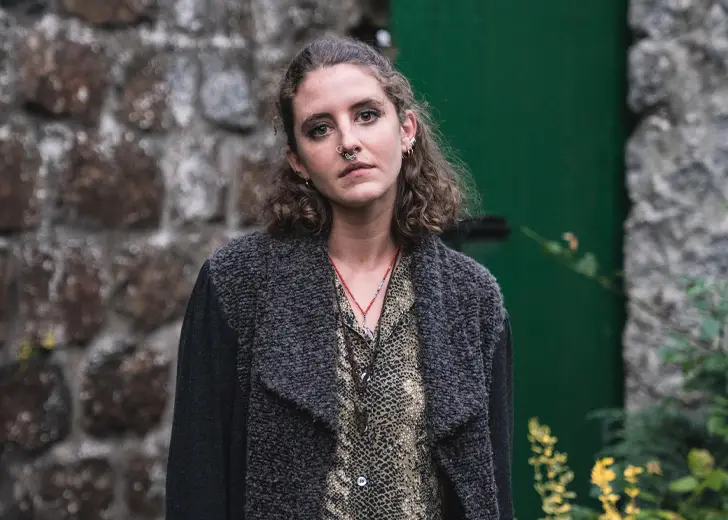 Louisa Harland became one of the biggest names in Ireland after the success of Derry Girls. The actress's portrayal of Orla McCool, someone with autism, was widely acclaimed.
The success did not change her approach to her life, though. She used to be a reserved person before becoming a big name, and she remains the same.
There are only a few things known about the Irish actress. Here are a few of them, including her age, relationship status, and her pseudo-presence on the internet.
Louisa Harland — Age, Birthday, and Family
Harland is a Dublin native. She was born in Dundrum, south Dublin, Ireland, to a family of five. Her father is Northern Irish, whereas her mother's origins are unknown.
The Derry Girls star is the youngest of her family and has two older sisters — Katie and Ellie. Her actual birthday is unknown, but she was 28 years old as of June 2021.

Louisa Harland is 28 years of age, but nobody knows her exact birthday. (Photo: Louisa Harland/Instagram)
As for her education, she attended the Ann Kavanagh Youth Theatre in Rathfarnham, Dublin, and later trained at the Mountview Academy of Theatre Arts in London.
Does Louisa Harland Have a Boyfriend?
Harland's name has remained out of the gossip sites, and she has always stayed clear of any speculations about having a boyfriend.
As far as the information available on the internet suggests, she has no romantic partner as of this writing.
There are two possibilities regarding this. One, Harland actually does not have a boyfriend. Or two, she does not share her romantic interests on the internet.
Going by her nature, the second one seems more probable as she describes herself as a very private person.
Louisa Harland Prefers to Keep Her Privacy
Harland is very protective of her privacy. So much so that she has found a specific purpose to be on social media — to engage with fans without revealing anything personal.
"I have so much fear in that world," she said of social media during an interview with the Sunday Independent. "I think I have anxiety when I click onto social media."
She still acknowledged that it was a great way to keep up with friends and support people. But she wasn't fond of putting yourself out there.
"I'm quite private… I don't really want to show a lot of myself," she said.
Her Instagram Has a 'Distinctive Flair'
Despite not being willing to share too much about herself, she does share stuff. She has an Instagram, much like her Derry Girls co-stars Dylan Llewellyn and Nicola Coughlan, but she keeps it feeling personal and impersonal at the same time.
Harland's favorite choice of weapon is her Pentax K1000 camera. And her favorite targets are people other than herself.
Her Instagram has a distinctly nostalgic feel to it, which she achieves courtesy of the camera's traits.
"I take a lot of photos, but I hate photos of myself. I love to bother, hate to be bothered," she said, at least when it comes to photographs.