Facts about Dylan Llewellyn — Partner, Family, and Career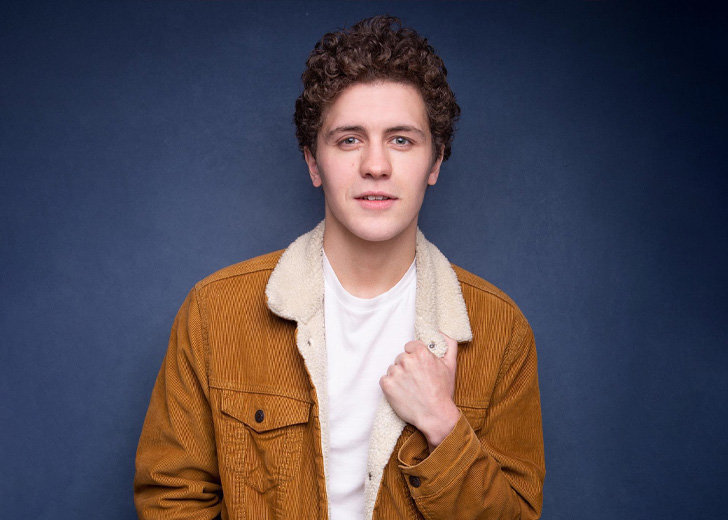 British actor Dylan Llewellyn rose to prominence after being cast as James Maguire in Channel 4 TV show Derry Girls. The show's success led to him being as successful as now.
His success now is even more impressive, considering the difficulties he had to deal with and overcome while growing up. His being on the map now has made people curious about his origins and private life.
Here are a few facts about Llewellyn that you might not have known.
Dylan Llewellyn's Age and Family
Llewellyn was born on September 10, 1992, in Reigate, Surrey, England. He is one of the three children of his parents.
He has two brothers, one of whose name is Cameron Llewellyn. He is an airline consultant at ACC, and a tennis enthusiast, going by his private Instagram bio.
He has a lot of pictures from his childhood on his Instagram, some of them with his brothers. He also has a couple of posts wishing his mom on Mother's Day.
Does Dylan Llewellyn Have a Partner or a Wife?
Llewellyn is yet to open up about his dating life. He has not mentioned having a partner in the many interviews he has done over the years, nor has he brought up being married or having a wife.

Dylan Llewellyn is yet to talk about having a partner or a wife. (Photo: Dylan Llewellyn/Instagram)
It is worthy to note, however, that the actor seems to be popular among the ladies. Or so his Instagram makes it seem.
And he also wanted a girlfriend badly. Well, at least in 2013. Nobody knows if he has one now or isn't looking anymore.
Talking about romantic relationships, it's also worth talking about his sexuality. He is not gay, but he does support the LGBTQ+ community. The question about him being gay comes from the fact that his character, Maguire, from Derry Girls, is also thought to be gay but isn't actually so.
Learning Difficulties and Acting Starts
Llewellyn has dyslexia, something he has struggled with throughout his life. He attended a specialist school for kids with autism, developmental disorders, and dyslexia.
He struggles more with spelling than with reading. So, he always had issues with schoolwork when he went to regular schools. But, with special attention at the More House, it became easier to deal with his problems.
The actor still finds learning scripts difficult. However, it's easier than reading books.
"Sometimes, learning scripts can be tough but only when the turnover is quick. If I have to learn something overnight, I'm like, 'Woah, hold on!'" he told The Guardian in April 2022. "But I find it easier to learn scripts than read books because of the way scripts are spaced out."
It was also during school that he took up acting. He did GCSE drama and entered the school cast for a competition to perform at the National Theatre.
His school won, and he has not looked back since. He has had a few hiccups along the way, though.
Nearly Quitting, 'Derry Girls,' and Growing Career
Llewellyn made his professional acting debut in 2009 with a part in Travel Bag. After that, he got a steady stream of acting gigs for over five years.
However, by 2014, the job offers were getting rarer. By 2017, he had strong thoughts about giving up.
"Things were quite quiet for me, and I was struggling a bit with acting - I wasn't landing anything, wasn't getting many auditions," he told Evening Standard in April 2022. "Things were quite low and I was thinking about giving up."
He was working in a cafe, making sandwiches and washing dishes. Llewellyn got a casting call for Derry Girls, alongside Nicola Coughlan and Jamie Lee O'Donnell, from his agent when he was washing dishes one day.
Derry Girls became Channel 4's biggest comedy launch in almost 15 years and the most-watched series in Northern Ireland ever. With that, Llewellyn became big.
Now, he is in Big Boys, another Channel 4 LGBTQ+ series where he portrays a closeted Watford boy grieving his father's loss and exploring his sexuality. He also has roles in Pistol and Frequencies.