Liza Soberano Grew up with Grandparents after Parents' Split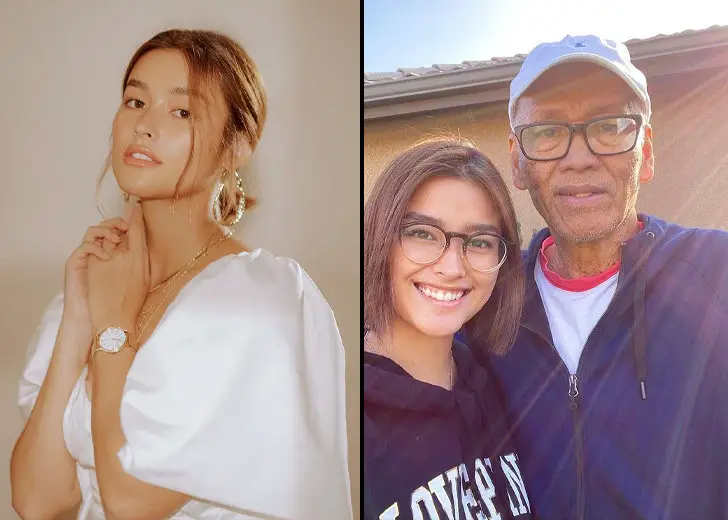 Liza Soberano, born Hope Elizabeth Soberano, was born to parents who belong to two different ethnic backgrounds.
The Forevermore star's father, John Castillo Soberano, hails from the Philippines, whereas her mother, Jacqulyn Elizabeth Hanley, is an American.
But her parents' marriage didn't last long, as they divorced when their daughter was still very young. 
Due to that, Soberano never got the chance to stay with her parents growing up.
Liza Soberano Was Raised by Her Grandparents
Starting from the first, Soberano was born on January 4, 1998, in Santa Clara, California, to her parents.
She was initially raised by them in her birth city until their separation.
Post her parents' divorce, she was reportedly raised by her maternal grandparents in Visalia, California.
While living with her grandparents, she joined her junior school and finished her studies till grade four.
However, when she turned 10, she moved to Manila, the capital of the Philippines, to live with her father and relatives.
She also joined her middle school there and completed her high school.
In an interview with Filipino magazineSunstar in May 2014, she revealed that she lived with her dad, parental grandmother, aunt, and brother [Justin] in Manila.
In addition, the actress disclosed she had a blood brother and seven half-sisters and brothers.
Liza Soberano Reunited with Her Mother after 7 Years
In June 2015, Soberano met her mother after a long wait of seven years.
According to Inquirer, the actress and her onscreen partner Enrique Gil met Soberano's mother at the San Francisco International Airport in California.
The pair was there for the North America screening of their film Just the Way You Are.
Soberano was not able to hide the excitement of seeing her mother, as she took to Twitter [before meeting] and wrote, "On the plane!!!! Here we go Sanfo!!! Im coming home Mommy."
Sometime after the reunion, the actress' manager, Ogie Diaz, also shared a photo of Soberano and her mother, Elizabeth Hanley, on Instagram.
"The moment. It's touching. Makes you want to cry. They didn't see each other for seven years. That is why at the hotel room, they exchanged stories and became emotional," Diaz's caption read.
Similarly, many online tabloids obtained snaps of the actress spending time with her mother and maternal family members and shared them on various platforms.

Liza Soberano with her mother and other family members. (Photo: Instagram)
Liza Soberano Often Showers Love to Her Family
Soberano usually takes to her social media to express her love for her family — and update her fans about her family.
For instance, she shared the pictures of her grandparents earlier this year in April, expressing that she became the person she is today because of them.
"I will forever dedicate my life and all my hard work to you, for taking care of Justin and I," she wrote while saying that she also missed them very much.
Marking the occasion of Christmas in 2020, the actress posted pictures of her family at the dining table.
The picture featured her father, step-siblings, and grandmother.