5 Fun Facts You Should Know about Cole Sprouse
"When people get out of child stardom, they often times rebel in very serious ways. I didn't want to make that public spectacle," said Cole Sprouse about his decision to leave acting.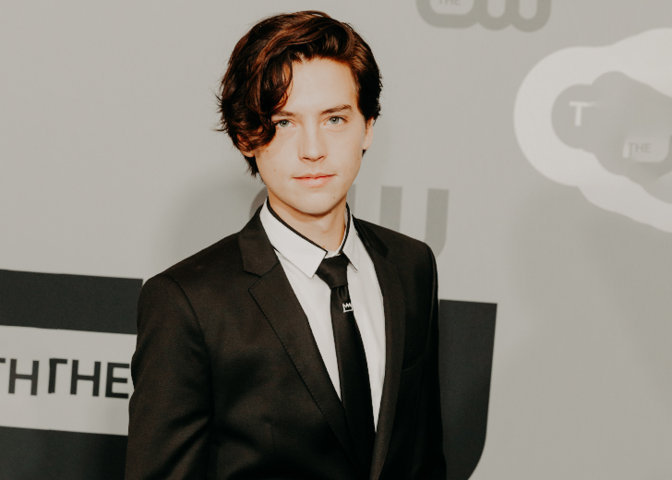 Cole Sprouse is best known for his work on Disney Channel's The Suite Life of Zack & Cody and its spin-off series The Suite Life on Deck. However, the young actor has come a long way from his breakout role.
More recently, he has made a name for himself playing Jughead on Riverdale. Although it sounds like the actor has had limited success in the industry, the fact of the matter is that he has been in the industry all his life. 
Here are some facts about Cole Sprouse that you might not have otherwise known. 
He and His Brother Are Named after Famous Artists
According to an article from Parade, both Cole and his brother Dylan Sprouse's names were chosen to honor greatness. Cole was named after the legendary jazz singer, Nat King Cole.
While many might think of another legendary singer, Bob Dylan, when they hear his brother's name, Dylan was actually named after the famous Welsh poet Dylan Thomas.
Cole Has Been Acting All His Life
In a now-deleted audio clip he posted on Tumblr, Cole revealed that he got into the acting business because of his mother as they needed the money. 
He also explained that he began acting when he was just eight months old. He added, 
I never made the decision to join the arts or acting specifically. And so it was never really my passion. To be honest, if she never thrust me into it, I probably never would have thought of it as a career choice for myself.
Cole Had a Crush on Jennifer Aniston
During an interview with the New York Post, Cole admitted that he had a hard time working alongside Jennifer Aniston in Friends because he was so in love with her. 
He explained that his infatuation would make him speechless and "bubbly," to the point that he would forget his lines and would go completely blank.  "It was so difficult," he reiterated. 
He and His Brother Played the Same Characters
For those who do not know, the rules about how long a child actor can film is taken pretty seriously in Tinseltown. However, Cole and his identical twin brother, Dylan, could use this rule to their advantage. 
The brothers born 15 minutes apart, Cole being the younger one, could effectively cover twice as much ground between the two of them. The brothers played the kid in the movie Big Daddy and Ross's son Ben on Friends.
He Took a Break from Acting
After their massive success working for Disney, the Sprouse brothers decided to take a break from acting. Both of them enrolled in college at New York University. 
In a 2017 interview with Women's Wear Daily, Cole explained he had initially planned to fade out peacefully from the industry and continue his education.
He wanted to break the mold of a rebellious child star and exit with "grace and poise," which was part of the reason he joined college. In addition, he was majoring in archaeology, a subject he was always interested in.
However, it wasn't until he was approached with a role in Riverdale that he even considered putting his toes back into the water.