Inside The Dating Life Of Liza Koshy - Does He Has A Girlfriend?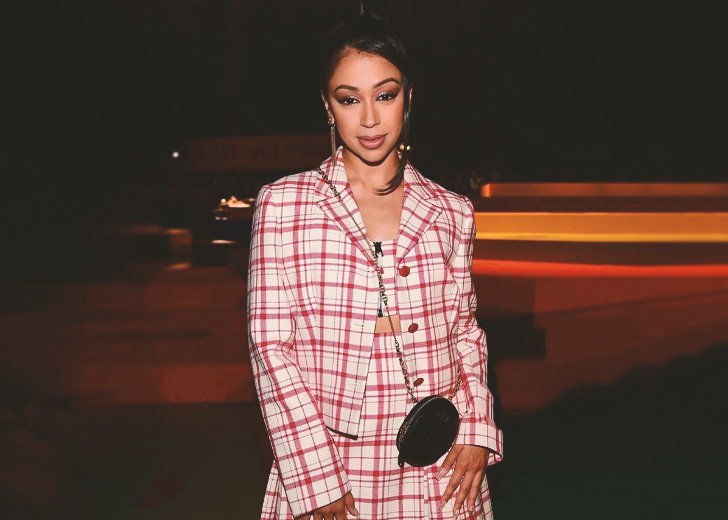 Liza Koshy dominated YouTube in the mid- 2010s with her funny videos and skits. She found fame on Vine, where she amassed a massive fanbase. 
When Vine was gone, she shifted her attention to YouTube and was one of the most sought-after creators. Finally, after many viral videos and collaborations, Koshy moved from YouTube to mainstream media.
Her funny nature and captivating personality had caught not only the attention of her fans but also huge names in the entertainment industry like Anna Wintour. 
However, one incident played a considerable role for Koshy to change her career path - her breakup with fellow YouTuber, David Dobrik. 
Liza Koshy and David Dobrik 
Koshy moved to Los Angeles to pursue a career in social media in 2014. Soon, she found the Vine community and met Dobrik. Their friendship started, and it turned into something else after sparks started flying between them. 
The pair's relationship began in 2015. They were adored by their fans and followers, and the YouTubers also did not hesitate to flaunt their relationship on YouTube and Instagram. 
Unfortunately, their relationship did not last. Koshy and Dobrik broke their fans' hearts when they uploaded an emotional video on June 4, 2018.
The video has since been deleted. Bawling their eyes out, the duo revealed that they had parted ways. 
To make matters worse (or sad), Dobrik confessed that the pair had actually broken up at the beginning of 2018. They chose to keep the split a secret. 
It was Koshy who asked for the breakup because of various reasons. She realized that there were problems in the relationship that the couple was ignoring. 
Since both were climbing to the peak of their career, there was a distance between them. In addition, a busy schedule did not help them maintain a healthy relationship.
Eventually, Koshy decided to step forward and cut the cord. Regardless, the pair confessed they still cared about each other and would be there when needed. 
Is Liza Koshy Dating?
After Dobrik, Koshy has not admitted to dating anyone. However, in February 2020, there was a rumor that Anthony Ramos was her boyfriend, after Koshy posted a video titled "I'M IN RELATIONSHIP."
Later, it was revealed that Koshy was simply working with Ramos on a music video for a song called 'Relationship' from the movie, A Star Is Born.
Since her love story with Dobrik, Koshy had remained silent about her relationship. But lately, in October 2021, she confessed on The Ellen Show she was back on the dating scene.
The YouTuber said she is using a dating app called Raya to find a boyfriend and confessed that she is manifesting one for herself. 
Does Liza Koshy Have a Girlfriend?
Many fans and followers of Koshy believed she had a girlfriend after she posted an adorable picture with her personal trainer, Jenna Willis. On June 17, 2021, Koshy took to Instagram to wish Willis a happy birthday. 
In the captions, Koshy wrote, "I can't wait to see you at the end of the aisle one day… I just have no idea which role you'll play." This led many to speculate that Koshy came out and Willis was her girlfriend. 
Willis commented on the post, saying, "3, 6, 8, swipes. Drop the mic, cause we did it baby!" Someone responded to the personal trainer, "damn girl you a lucky one," to which Willis said, "agreed."
This exchange further escalated the speculations to the point that Koshy was trending on Twitter. After the YouTuber saw her fanbase freaking out, she edited the caption to clarify the situation. 
She asked Willis if she would like to be Koshy's officiant, usher, flower girl, or a "ridic hot bridesmaid" - shutting down once and for all the girlfriend rumors.