Lisa Manoban Capitalized on Her Fame to Bring Attention to Her Thai Heritage
Lisa Manoban wanted to show the beauty of Thailand through Lalisa.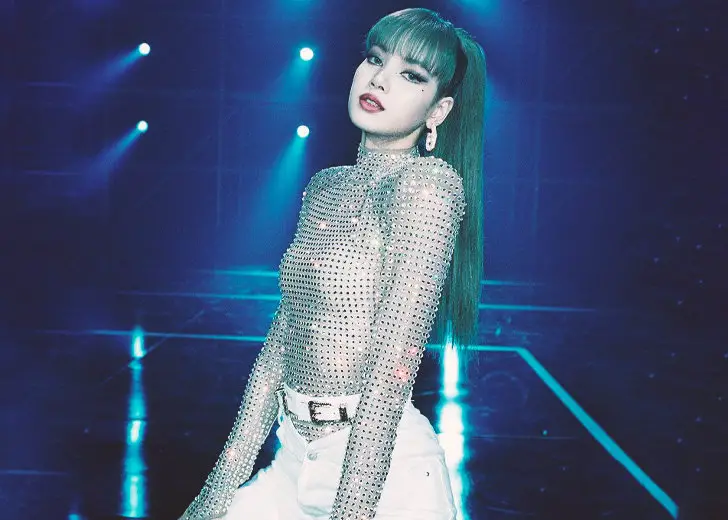 Lisa Manoban is arguably the most popular K-pop star on the planet. With over 61.9 million followers on Instagram, her presence isn't only felt in the music industry, but also in the fashion world.
Lisa is a brand ambassador for some of the world's biggest fashion houses, including luxury brands like Celine and Bulgari.
Blackpink debuted in 2016 with four members — Jennie, Jisoo, Rose, and Lisa. Among the four, Lisa was the youngest member, being just 19 at the time. As Blackpink has grown into one of the biggest K-pop acts, the members of the girl group have also debuted their solo project.
Lisa also released her first solo single titled Lalisa on September 10, 2021. And on her first solo work, she has attempted to bring more attention to her heritage as the only non-Korean member of Blackpink.
 "I wanted to capture the path I walked and I wanted to let fans around the world know the beauty of Thailand," she said.
The music video of Lalisa also pays homage to her Thai heritage, with a segment of the video being shot on a Thai temple-inspired set. The k-pop star and her team also performed dance moves that were derived from Thai dances.
Aside from trying to show the beauty of Thailand through her work, Lisa also wants to give back the love she received from her fans.
It is an album that I worked on thinking of the fans who have always been believing and supporting Blackpink. Lalisa is full of confidence. This is not only my album concept, but also a message that I want my fans to take away by listening to it. I hope we all love ourselves and be happy.
Fans Suspect Lisa Manoban's 'Lalisa' Didn't Get Enough Promotion Because She Is Thai
As Lisa's first solo, Lalisa enjoyed splendid success. Upon its release, the song ruled over YouTube's weekly ranking for the most viewed music video and has amassed over 253 million views in less than a month.
However, despite the song's success, fans of Lisa were enraged at her agency, YG Entertainment for providing limited promotion for her song. Some fans were convinced that the agency was not providing the needed support and promotion to Lisa because of her Thai origin.
This wasn't the only instance where fans were furious at YG Entertainment. Just recently, the agency was on the receiving end of a lot of Lisa's fans' wrath after it was revealed that she was barred from participating in any events during her stay in Paris for the Paris Fashion Week.
Our great ambassador @lalisa_m is in Europe. Unfortunately, due to Covid her agency prefers her not participating to events or shows. That's also the reason why insofar we could not shoot her together with @zendaya, @lilyaldridge and @vittoria for the @bulgari Brand Campaign 2021/2022 [sic].
Jean-Christophe Babin released a statement saying YG Entertainment preferred her to not take part in any public event because of Covid. The news had fans fuming as all other members of Blackpink were attending the events of their respective brands.