'Lalisa' Artist Lisa Manoban's Fans Upset at YG over Alleged Restrictions on Her Work
Lisa Manoban from BLACKPINK barred from attending events in Paris Fashion Week by YG Entertainment.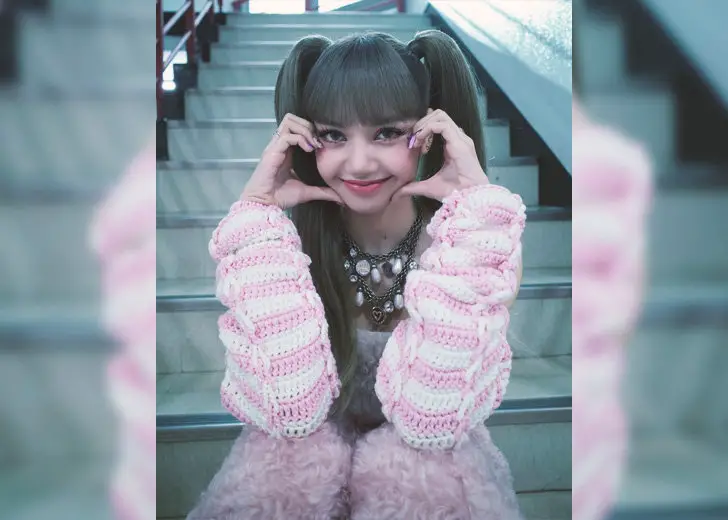 Fans of Lisa Manoban from BLACKPINK have taken to Twitter en masse after news of her not participating in any event for Paris Fashion Week.
Lisa is already in the city as an official global ambassador of luxury jewelry brand BVLGARI and was scheduled to have photoshoots and other events alongside others such as Zendaya, Vittoria, and Lily Aldridge.
Jean-Christophe Babin took to Instagram to explain the situation after Lisa's fans were confused by her absence in the events.
Babin shared Lisa's agency, YG Entertainment, had barred her from participating in any event due to Covid.
Though the 'LALISA' hitmaker will not be taking part in any events and BVLGARI hasn't been able to run a major event with her yet, Babin added they would do one soon as they were trying to activate the collaboration.
Fans Of Lisa Manoban Enraged At YG Entertainment
Lisa's fans have expressed their disappointment and anger towards YG Entertainment for restricting her.
Many people have pointed out that other artists in YG Entertainment were not restricted and that it was only Lisa who was barred from attending events and such.
Aceoflisa, a fan account of Lisa, posted a screenshot of Babin's statement and painted a picture of how unfair YG was being to her.
Other members of BLACKPINK will attend their brands' events; Rose will attend YSL's events, Jisoo will attend Dior's events, and Jennie will attend Chanel's events.
As more voices popped up saying YG was being unfair to Lisa, the #YGLetLisadoHerWork has occupied the no. 1 trending spot on Twitter.
Hundreds of thousands of fans have also taken to social media to call out YG Entertainment and demand justice for Lisa.
While the vast majority of the people are angry at YG Entertainment, a few have also made lighthearted jokes about the situation.
A fan community of Lisa based in France poked fun at Lisa being barred from attending events because of Covid with a vaccine joke.
Lisa the only idol who can catch COVID, poor girl who got her 2 doses for nothing #YGLetLisadoHerWork
Another fan spoke about how YG Entertainment restricting Lisa's actions were affecting her negatively.
I am so thankful that the brands working with Lisa value her so much that they are willing to put up with YG's unfair restrictions. But Lisa is losing a lot of growth opportunities and chances to build connections. Stop this @ygent_official JUSTICE FOR LISA #YGLetLisadoHerWork
Several people have also speculated that Lisa wouldn't renew her contract with YG Entertainment this coming 2023 because of how unfair the agency was being to her despite her being the most popular female K-pop idol.
As for YG Entertainment, they still have not released a statement in response to the news.