Fans Are Upset Lisa Manoban 'Lalisa' Isn't Getting Enough Promotions, and Suspect It's Because She's Thai
Lisa's 'Lalisa' music video has over 180 million views currently.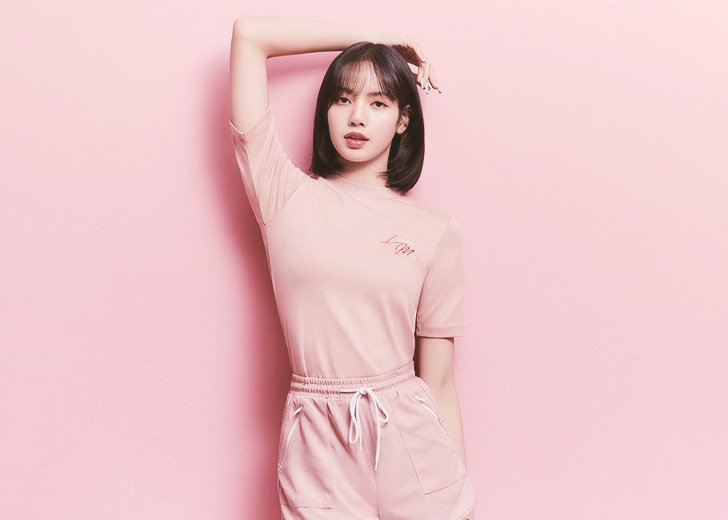 K-pop star Lisa Manoban, renowned as one of the four members of the South Korean girl group Blackpink, broke the internet and music records with her first solo, 'Lalisa,' which was released last week. 
Her hip-hop track featuring scenes from her culture and hometown ruled over the weekly ranking for the most-viewed music videos in the world. In addition, it topped YouTube's ranking of the most-viewed music videos in the past tracking week with over 180 million views currently.
Manoban's chartbuster saw the 24-year-old dressed in a shimmery Thai silk dress and a traditional golden headgear, known as a Chada, while she performed rapid-fire lyrics and danced against a backdrop featuring a Khmer-style Phanom Rung sandstone palace.
Lisa Manoban's Fans Are Upset with Her Agency
In the midst of the song's success, many fans are furious with Manoban's agency YG Entertainment, as Lilies (Lisa's fandom) noticed the agency providing a limited promotion to Manoban's work before its release.
According to Meaww, some fans claimed that the singer's fanbase was the only one promoting and helping her solo album break records. Her loyal listeners have been working day and night to make the already hit debut even more successful.
The claims hold some truth, too, as Lisa was only given one music show, 'Inkigayo,' to perform and promote her new release, even though music shows are integral to K-pop promotions. As for the media appearances, she went to Jimmy Fallon's show and was interviewed on the Thai talk show The Woody Show and for MelOn.
That being said, she hasn't been on any mainstream Korean or international variety shows. Things seemed worse when one of the singer's fans asked Manoban about her future activities on Twitter, to which she said she didn't know.
'More Promotions For Lisa' Trend
Because of the said reasons, furious fans have now taken to social media, especially Twitter, where they have been trending "More Promotions For Lisa," hoping YG Entertainment would better their promotional campaign for Manoban.
During the Twitter trend, one fan asked, "How does the company arrange Lisa solo? Is there only one music show for an artist? Without any chance to show up, are you trying to waste Lisa's valuable SOLO?"
Similarly, another added, "LALISA ON INKIGAYO. SHE WAS BORN TO PERFORM." Someone also wrote:
The way Lisa always avert her gaze when fans ask her about her schedule and future promotions breaks my heart. It's clear how YG doesn't have a concrete plan for her, or maybe the plan is really not to promote her well in the first place? Lisa doesn't deserve this please.
Fans Suspect Lisa Manoban's Thai Origin Limited Her Promotion
While many were furiously calling out YG for being unfair to the emerging artist, some also suspected that the agency was limiting her promotional activities because of her Thai origin.
"WHY ARE YOU TREATING LISA SO UNFAIRLY??? Because she's Thai?!!!" someone tweeted.
NO VARIETY SHOW, MUSIC SHOW, INTERVIEWS. GAVE HER ONE US TV SHOW APPEARANCE, ONE THAI INTERVIEW & USED HER TO PROMOTE THAT NEW SHOW & THEY DIPPED. HER WHOLE SCHEDULE IS FILLED W FANSIGNING INSTEAD OF VARIETY SHOW, MUSIC SHOW & INTERVIEWS

MORE PROMOTIONS FOR LISA @ygent_official — Lalisa Solo 💞 (@Umaruchan123) September 18, 2021
i seriously don't understand these people. Lisa is a kpop idol who lives in SK. Just because she has Thai blood that doesn't mean she deserves less promotion or bad treatment than others? What's the matter with y'all? @ygent_official @BLACKPINK — Edward.Ng 0318 (@HongNV6) September 19, 2021
A fan also asked why the agency was finding it hard to promote her while saying if they promote her, they will benefit from it. The same fan later asked if the agency was doing it only because she was a Thai.
The answer remains unknown, but the fans are upset and asking all the questions. Hopefully, they get their answers soon enough.