Anti-Vaxx Lisa Boothe Leaves Fox News? — Clearing the False Rumors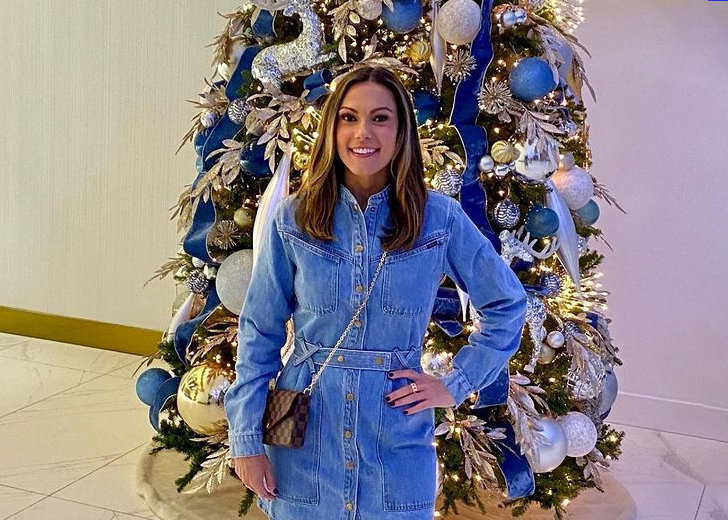 Lisa Boothe has been a contributor on FOX News Channel since 2016, providing political analysis and commentary on FNC's daytime and primetime programs. 
Lately, the political pundit has garnered much attention for her stance against COVID-19 vaccines. 
On October 23, 2021, Boothe appeared on Unfiltered with Dan Bongino and bragged to Dan Bongino that she was unvaccinated. 
She also confirmed she had no plans on getting the shot as a "giant middle finger to President Joe Biden's tyranny."
Biden broke initial promises and issued federal mandates for vaccines for about 100 million Americans — two-thirds of all workers. 
Boothe slammed Biden administration and rallied against his desire to "control" and "force his opponents to submit to him."

Lisa Marie Boothe on the set of Fox News. (Source: Lisa Marie Boothe/Instagram)
Despite her commentary, Fox & Friends Sunday teased that Boothe would appear as a contributor on the show. 
And when viewers tuned in to the show, they saw that Katie Pavlich had replaced her.
Netizens began speculating that either FOX News had fired her for her anti-vaccination stance or she left the show herself. 
What Happened to Lisa Boothe on Fox News?
After over two weeks of absence, Boothe returned as a guest host on Fox's The Ingraham Angle. 
Her appearance came three days after revealing rather inexplicitly on Twitter that she had contracted COVID-19.
She also used the opportunity to double down on her opinions on vaccines. 
What is the point of mandating a vaccine that doesn't stop the spread of COVID? — Lisa Boothe (@LisaMarieBoothe) December 27, 2021
The guest host tweeted that the vaccine was unnecessary as it was not 100% effective at preventing infection.
In a subsequent tweet, she acknowledged that getting COVID was burdensome, and she understood why no one wanted to contract it. However, she also added the contagious virus was "kind of inevitable."
Before these tweets, the political analyst had also written an opinion piece for Newsweek on why she was so against vaccines. 
She opined the same things she said in her tweets and counteracted her claims with data in the article. 
One of the things she addressed was the claims that vaccinated people were less likely to get hospitalized in comparison to unvaccinated people. 
Using the Gallup poll to back her claims, she stated that unvaccinated people had only a 0.89% risk of hospitalization. 
She also stated that according to Dr. Robert Redfield, a senior advisor to Maryland Governor Larry Hogan, 40% of the COVID deaths in Maryland were amongst the fully vaccinated people. 
Boothe concluded her opinion piece by stating that vaccines were immoral as they infringed on one's freedom. 
Lisa Boothe on Hosting 'The View'
Although Boothe is confident in her perspective, not everybody is on board with her. 
Booth was in talk to replace Meghan McCain in ABC'S The View. 
She was among the dozens who applied to host alongside Whoopi Goldberg, Sara Haines, Joy Behar, and Sunny Hostin. 
Unfortunately, once her stance on vaccines became public, her spot on the show became a moot point.  
This is because The View is filmed in New York City, where vaccines are mandated for all private-sector workers.
Besides, ABC News' parent company, The Walt Disney Company, also requires its U.S. employees to be vaccinated against the coronavirus.