Whoopi Goldberg Believes Old Black Women Superheros Are the Ones That'll Save the Earth
"I would like to be one of those people saving the Earth, but they're not coming to me," Goldberg called out the industry for its lack of diversity.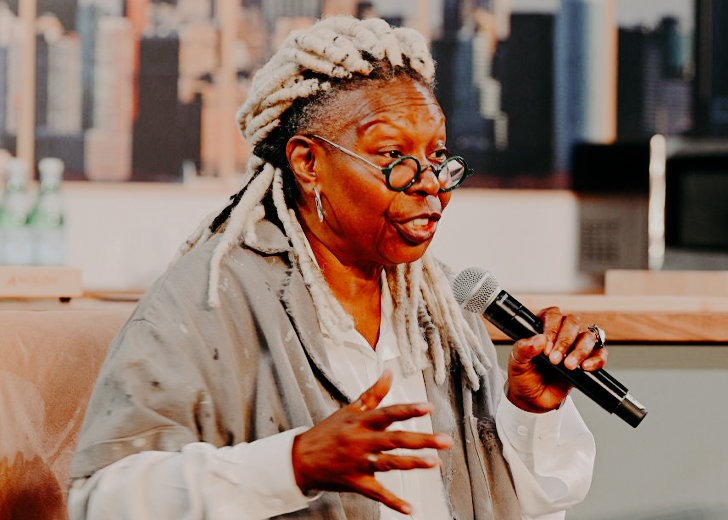 For those who have tried to put Whoopi Goldberg into words, "first" and "only" are two titles that never seem to leave. She has been the first and/or only Black woman to have done a lot of things, the most notable of which is her "EGOT" run (short for Emmy, Grammy, Oscar, and Tony awards). She is the only Black woman to have bagged all four of these esteemed accolades. 
On April 21, 2021, Variety published a conversation they had with the legend herself regarding her journey and the potential journey for other Black entertainers. Albeit an interesting conversation, there was another revelation buried under all the jazz.
Goldberg is writing a superhero movie. Not just any superhero movie, she is working on one with an older Black woman as the lead. 
According to the outlet, the plot is more in line with a superhero origin story that features an older Black woman who acquires new powers and has to learn to use them. "Since I was a little kid, I've been obsessed with superheroes," Goldberg added. "They're all saving the earth all the time. But do you know who's really going to save the earth? Old Black women."
That was all that the veteran comic revealed of the project, perhaps because the project is still not secured. Moreover, this does fall in line with her comments regarding Oscars' diversity all the way back in 2016. 
She argued that even the Academy's hands were tied when it came to diversity because the problem was not just the Academy was prejudiced, but the problem was that there weren't diverse movies being made.
Digging deeper, she called out the whole industry for fostering the idea that people do not want to see movies with Black people in them. One movie that she called out, in particular, was Marvel's The Avengers. 
She fumed that there were "more than 70 white folks saving the Earth," and she would like to be one of such people, but the industry would not entertain it. She then urged the people not to bring up the lack of diversity argument just when the Oscars come around but to bring it up all year, every year, until things change.
"I'm tired of seeing movies where no one is represented except a bit of the population," she concluded.
To be fair, things have been slowly but surely steering towards inclusiveness, but like Daniel Kaluuya said in his recent Oscar acceptance speech, "There is so much work to do, and that's on everyone." 
Not surprisingly, Goldberg seems to have taken up the work by herself and be the change that she wants to see in the industry and in the world.