'The View' Co-Host Joy Behar on Her 23 Seasons on the Show
'The View' will return for its 25th season on September 7, 2021.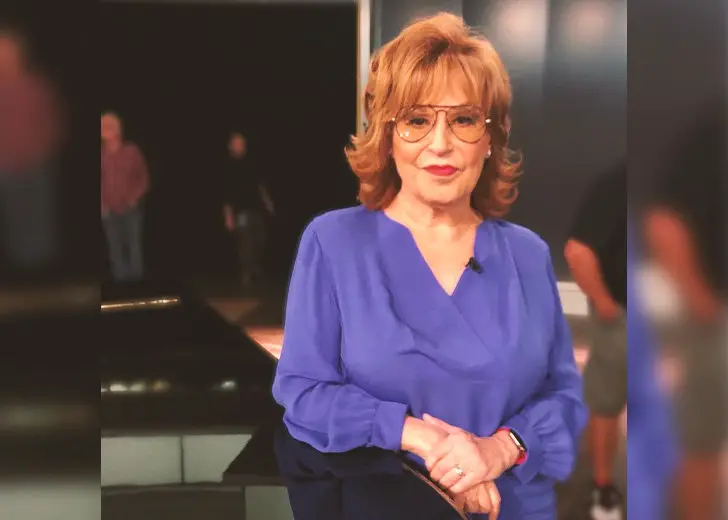 24 seasons into The View, and Joy Behar — who has appeared in 23 seasons — is the only remaining original co-host of the daytime talk show. However, she hasn't always been squeaky-clean. She has been involved in her fair share of heated debates and controversies.
The 78-year-old comedian recently sat down with People and reflected on her years as the co-host of the show. She admitted getting into trouble a few times during the long working period.
"I've had to apologize, which I'm happy to do in order to save mine and everybody else's job," she added. "I don't care. Even if I don't mean it, I'll do it. Even if I look like I'm in a hostage takeover, I'll still do it, because if you don't do it, you lose your job and everybody else's."
'The View's Success Mantra
During the interview, when Behar was asked about the long-running talk show's secret to success, she stated it was simple. The Williamsburg native explained the show backed a bunch of women to speak their minds and enjoy the blowback on varied topics related to current events.
"That's our stock-in-trade," she added while saying she had no plans to change who she is despite her opinions on the show making her apologize from time to time.
She said her comedy had never been vicious or mean because her only intention was to make the audience laugh. She also admitted if the intentions are right and the heart is in the right place, one could never really go wrong.
Joy Behar Roasted during 'Blackface' Controversy
One of the most talked-about controversies Behar got into was in November 2019, after she claimed, in a heated interview with Donald Trump Junior, that she had never worn blackface.
Her claim was immediately contradicted on Twitter by the president's eldest son, sharing a video — a 2016 episode of The View — where the television host admitted dressing as "a beautiful African woman" at a Halloween party back in the 1970s.
Joy Behar admitted during a taping of The View in 2016 to dressing as a "beautiful African women" at a Halloween party when she was 29 which involved makeup "that was a little bit darker than my skin"

The show even ran an image of the old photo pic.twitter.com/qKQqzDPxyn — Jon Levine (@LevineJonathan) February 6, 2019
"Here's @TheView's Joy Behar admitting on national TV that she, in fact, wore blackface. Why are they denying it now?" he questioned.
Trump Jr.'s counter-attack prompted others to roast Behar, as many netizens took to Twitter to bash her.
If only there were a search engine in which to plug in joy Behar and "blackface". Sorry. "Dark makeup". — GregGutfeld (@greggutfeld) November 7, 2019
When the backlash went too far, and people started saying she was disrespecting black people. She took to Twitter to clarify that the community had her back, and she was paying homage to the community.
"Excuse me! Excuse me! That's not true. The Black community had my back, they know that was not blackface, that was an homage," she wrote.
About 'The View' 
The View was originally created by Barbara Walters in 1997 as a talk show for ABC network. The show normally features a multi-generational panel of women who discuss the day's hot topics, including sociopolitical and entertainment news.
Through the years, the show has seen talented hosts like Meredith Vieira, Star Jones, Debbie Matenopoulos, Lisa Ling, Sherri Shepherd, Jedediah Bila, and more.
The talk show will be back for its 25th season on September 7, featuring Behar, Whoopi Goldberg, Sunny Hostin, and Sara Haines.