Lindsie Chrisley Announces Divorce from Husband Will Campbell
Lindsie Chrisley and Will Campbell share a 9-year-old son Jackson.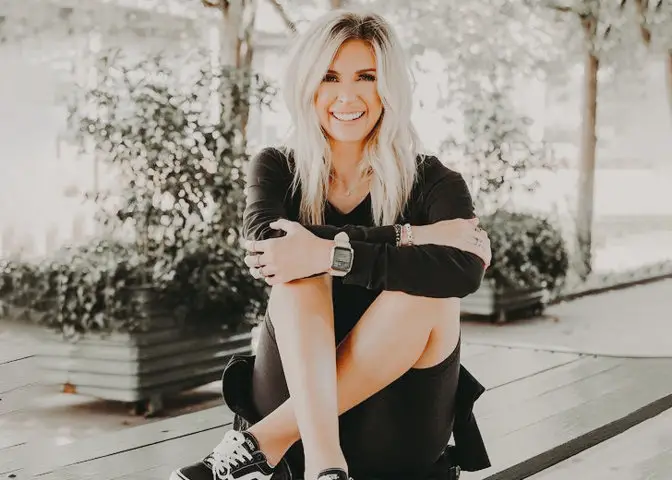 Lindsie Chrisley and Will Campbell are no longer a "happily ever after" couple.
On July 27, 2021, the podcast host took to Instagram to announce their divorce sharing a photo of herself with the couple's son Jackson in their empty new house in Atlanta, Georgia.
"While one door closes, another opens," Chrisley captioned her post.
She continued, writing that she and Campbell decided to call it quits after 9 years of marriage. However, she informed that despite the split, they still maintained great respect and love for each other and remain grateful for their time together.
In addition, the two have also come to mutual terms to continue being friends so that they can be devoted parents to their 9-year-old son.
"Personally, I am focusing on the new beginnings ahead & a fresh space with the move this week," Chrisley added, discussing her post-divorce life. "Thank you in advance for respecting our privacy as we work through this challenging time for our family."
"I figured this was coming based on your comments on the pod. You have to do what's best for you, Will, and Jackson. Sometimes that's being friends rather than lovers. Best wishes on your new journey," one of her followers commented.
Chrisley's divorce announcement came after she kept silent about her personal life with Campbell for months. Her last post with her ex-husband was on February 14 this year.
Posting a candid picture of herself with Campbell, snapped at the courthouse, she talked about love, saying she believed it is the most amazing thing in life.
She stated everyone has their own unique love stories, and she was committed to lead hers with love "no matter where life takes us." In the comment section, many were seemingly happy to see them together, while some inquired about the rumors of their separation.
"Really praying you guys are still together and that you are doing ok," one commented at that time.
Their Relationship Timeline
Chrisley and Campbell were together since the late 2000s. They eventually started dating in 2009, and three years later, they secretly got married.
Their initial days of relationship and marriage were documented in the first season of the reality show Chrisley Knows Best.
The show also followed the rift between Chrisley and her father, Todd Chrisley, a businessperson, and reality TV star, due to her secret wedding. The same year, they also welcomed their son, Jackson Campbell.
But in the following years, Chrisley's relationship with Campbell, a graduate of Georgia State University, started turning sour.
In August 2016, the reality TV star even informed People she was filing for divorce from Campbell. 
"He was my first love. We got together when we were 19 years old, and over time we grew separately in different directions instead of together," she said at that time.
They reportedly lived separately and reconciled after more than a year. Since then, they had an on-and-off relationship — and now it has been called off again. 
Father Todd Chrisley Comments on the Divorce
In August 2021, On his Chrisley Confessions podcast Chrisley's father, Todd, commented on her divorce. 
I do not wish a divorce on any family. … Will Campbell has always been a good provider to my daughter and to my grandson. He and his family have always been very supportive of Lindsie and Jackson to the best of my knowledge, which is very limited.
On the August 5, 2021, episode of the Coffee Convos podcast  Chrisley noted Todd had blocked her on social media so she was confused as to why he was making public statements about her divorce announcement.
Her announcement came a day before Todd's Instagram post and podcast comments. "I truly was shocked when I saw something so personal shared as we do have each other's numbers." She added.