Lindsay Hubbard and Carl Radke Are Officially Dating, or So the Internet Says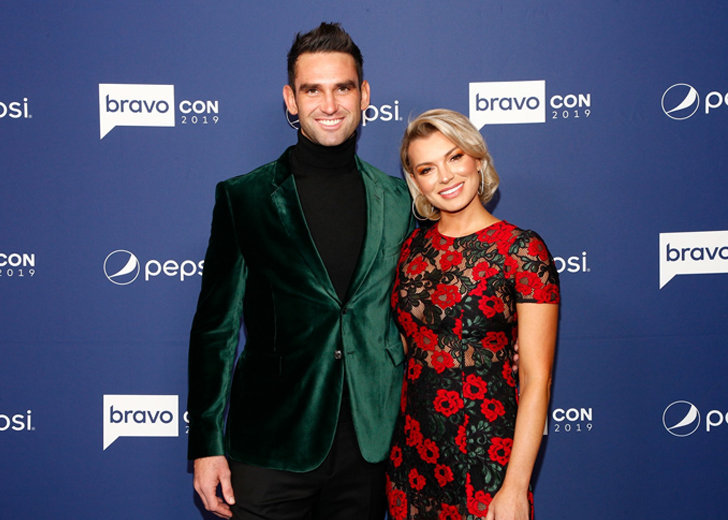 Presently, reality television star Lindsay Hubbard is reportedly dating Carl Radke. 
Deuxmoi, the celebrity gossip-based Instagram account, recently posted on their story claiming Hubbard is currently dating her rumored boyfriend, Radke.
The Instagram page presented their claim in response to a fan who asked whether "Hubbs and Carl" were actually dating at present.

Lindsay Hubbard and Carl Radke Dating History
Hubbard and Radke first met in the summer of 2016 during the shooting of Summer House's first season.
Their friendship continually grew over the second and third seasons.
In 2019, there were strong rumors of the two dating each other during season four of the reality show.
As per reports, the two opted to be friends after failing to date each other successfully.
According to US Magazine, in March 2020, Hubbard addressed their attempt at dating and said, "Our expectations were not aligned, which is where it all went wrong."
Hubbard further said she held Radke accountable for their brief romance and stated that he later understood.

Source: Lindsay Hubbard/Instagram
She claimed that Radke previously did not understand that she wasn't dating him "just to date at this point in my life."
Earlier on November 12, 2021, Bravo TV, in their report, addressed the rumors of Hubbard and Radke dating each other once again.
Per the report, during her November 10 appearance on Watch What Happens Live with Andy Cohen, Hubbard revealed what was going on between herself and Radke at the time.
During the initial part of the conversation, the television personality claimed she and Radke "always have been" and will always remain best friends.
According to Hubbard, they hang out together. She then claimed people had no idea that they live in the same building.
"We do a lot of things together," she remarked and further claimed her relationship status as single.
The host Andy Cohen then took the matter a step further and asked Hubbard whether she was "friends with benefits," with Radke.
"Um, No," Hubbard said in her short response and denied being associated with Radke in that capacity.
Lindsay Hubbard on Her Rumored Boyfriend
Earlier in February, during Hubbard's separate showing on Cohen's show, she told the host how their fling changed things for them.
"I love Carl [Radke] so much. He is one of my best friends," the television actress had previously claimed.
According to Hubbard, her previous romantic stint with Radke brought them closer to each other.
She further revealed how they were "too close" during the said time and lived in the same building.
Hubbard shared spending five days a week with her rumored boyfriend, which included going to the grocery store and cooking dinner together.
Carl Radke on Lindsay Hubbard's Support
Earlier in November, Hubbard and Radke were spotted at an event by Entertainment Tonight. Radke was at the gala to support Hubbard's work in Bravo TV's Winter House.
During the interview, Radke spoke highly of Hubbard and said how supportive she had always been to him, especially on his journey toward sobriety.
While rumors of Radke being Hubbard's boyfriend were hot on heels, he called the television personality his BFF.
"Obviously, our friendship is incredible... we're very tight," he remarked during his reply.