Lin-Manuel Miranda's Ancestry Paints a Story of Interracial Love from the Early 19th Century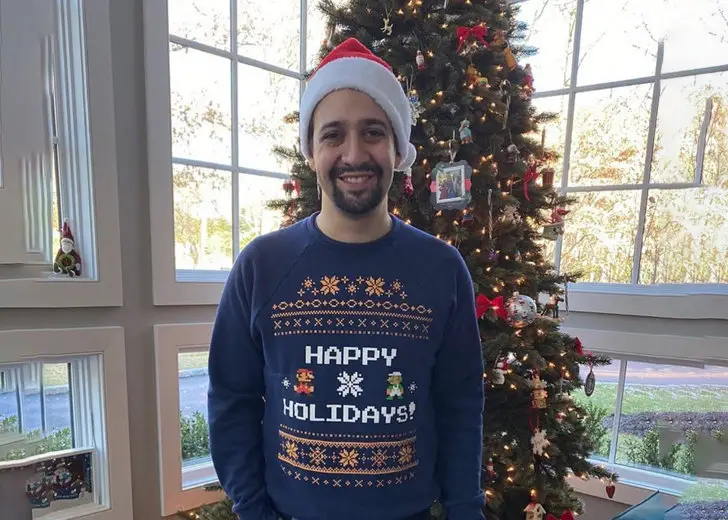 Finding one's ethnic background and ethnicity is a way for many to find themselves and their identity.
In the melting pot that is the United States, this is especially relevant. 
That being said, few people in the world have as grand a story to tell about their heritage as Hamilton star Lin-Manuel Miranda does. 
Lin-Manuel Miranda's Latin Ethnicity
From his father's side, Miranda bears a Puerto Rican ethnic background.

Lin Manuel Miranda returned to 'Hamilton' role for the first time in years to raise money in Puerto Rico (Source: Twitter)
His father, Luis Miranda, grew up in a town in Puerto Rico that was not wealthy.
Still, he worked hard, and after graduating from the University of Puerto Rico, he received a full ride to New York University. 
Miranda was born and raised in North Manhattan, a primarily Latino neighborhood, but visited his grandparents in Puerto Rico every summer. 
The article from CheatSheet placed both of his parents in Puerto Rico and claimed that they immigrated to the States. However, another report from The Guardian claimed otherwise. 
Lin-Manuel Miranda's Ethnicity Came with a Surprising Story
According to The Guardian, Miranda's ancestry piqued the interest of a leading genealogist, Megan Smolenyak, who studied the actor's family tree for months before she landed on a particularly touching story. 
Smolenyak, whose other subjects have included Barack and Michelle Obama, Joe Biden, and Prince, was digging into Miranda's past when she found the story of David Towns and his partner Sophie, a formerly enslaved person from Virginia and the mixed-race children they had together.
Davis Towns was a White man from the late 18th century. Needless to say, those were dark times for people of color. Still, he went above and beyond for the woman he loved. 
Here's a white fellow and a formerly enslaved woman and they spend their entire lives trying to outrun slavery. Every time they thought they were safe, the laws would change and they'd have to move again.
Lin-Manuel Miranda's Ethnic Background Traced to Virginia
Smolenyak's research indicated that Miranda's great-great-great-great-great grandfather, Towns, was born in the late 18th century and lost both his parents and wife at a young age. 
Towns fought the War of 1812 against Britain as a private in the Virginia Militia.
It is unclear where, when, and how he came to meet Sophie, but the couple moved to Lousiana in 1815 because the state of Virginia would have never allowed for an interracial couple to live normal lives. 
That being said, in Lousiana, enslaved people were allowed to buy their freedom, and hence here, the couple had a chance. 
They spent a decade before moving to the new country of Mexico, which, at the time, had decided to eliminate slavery and was encouraging immigration. 
It's a harsh reality that most multiracial offspring of this era were the result of rape, an entirely lopsided power dynamic, or both. But the Townses moved from Virginia to Louisiana for better circumstances, and then to Mexico, where the entire family could finally be free.
The couple lived together till Sophie kicked the bucket in 1838. In their time together, the couple had nine children of their own. 
Later Generations Were Had Mexican Ethnicity
A census taken in 1835 revealed that the family included Juan (later John), who would become Miranda's fourth great-grandfather.
The race columns here were left blank as preferred by the Mexican Government of the time. 
Smolenyak found that Towns and Sophie's son, Juan/John, married Mary Ann Smith, an Alabama-born daughter of African Americans.
Later generations that stemmed from this couple would take spouses who were Mexican or of Mexican ethnicity.
So, apart from the Purto Rican ethnic background that Miranda got from his father's side of the family, his ethnicity could be traced back to Mexico and even the United States, albeit the States were still in their infancy back then.