Kim Kardashian Offers Gratitude after President Joe Biden Recognizes Armenian Genocide
Kardashian, whose father was Armenian-American, expressed her gratitude to President Joe Biden for recognizing the Armenian genocide.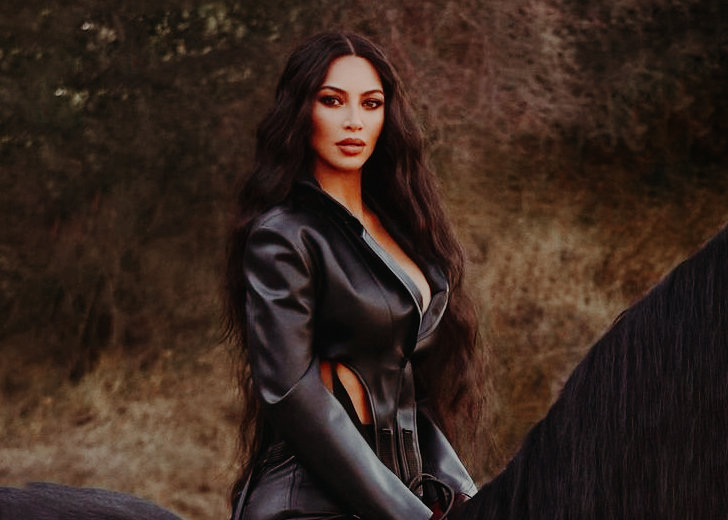 Kim Kardashian, whose father was Armenian-American, expressed her gratitude to President Joe Biden for recognizing the Armenian genocide.
Members of America's most prominent reality TV family thanked Biden for officially acknowledging the genocide of hundreds of thousands of Armenians in the early 1900s.
In a statement posted on Instagram on April 24, 2021, Kardashian, whose father was Rob Kardashian, thanked the president for recognizing the journey of the Armenian people. "After more than a century of fighting for truth and acknowledgment, today the Armenian people received the recognition we have all been hoping and praying for," the reality TV star wrote.
Kardashian mentioned she is proud of her Armenian heritage and is grateful to President Biden for granting every Armenian this day. She explained that she would honor and remember those who lost their lives every year on this day. But now she expects that, after acknowledging the genocide, the massacres of the past won't be repeated.
"Thank you, President Biden, for your courage to speak the truths other chose not to."
Kardashian sister, Khloe Kardashian, also thanked the president in an Instagram story update. "Thank you for honoring the stories, the pain, suffering, and loss of the Armenian people," she wrote. 
Khloe also shared images from her 2015 visit to Yerevan's Tsitsernakaberd Armenian Genocide Memorial as a tribute on her Instagram story.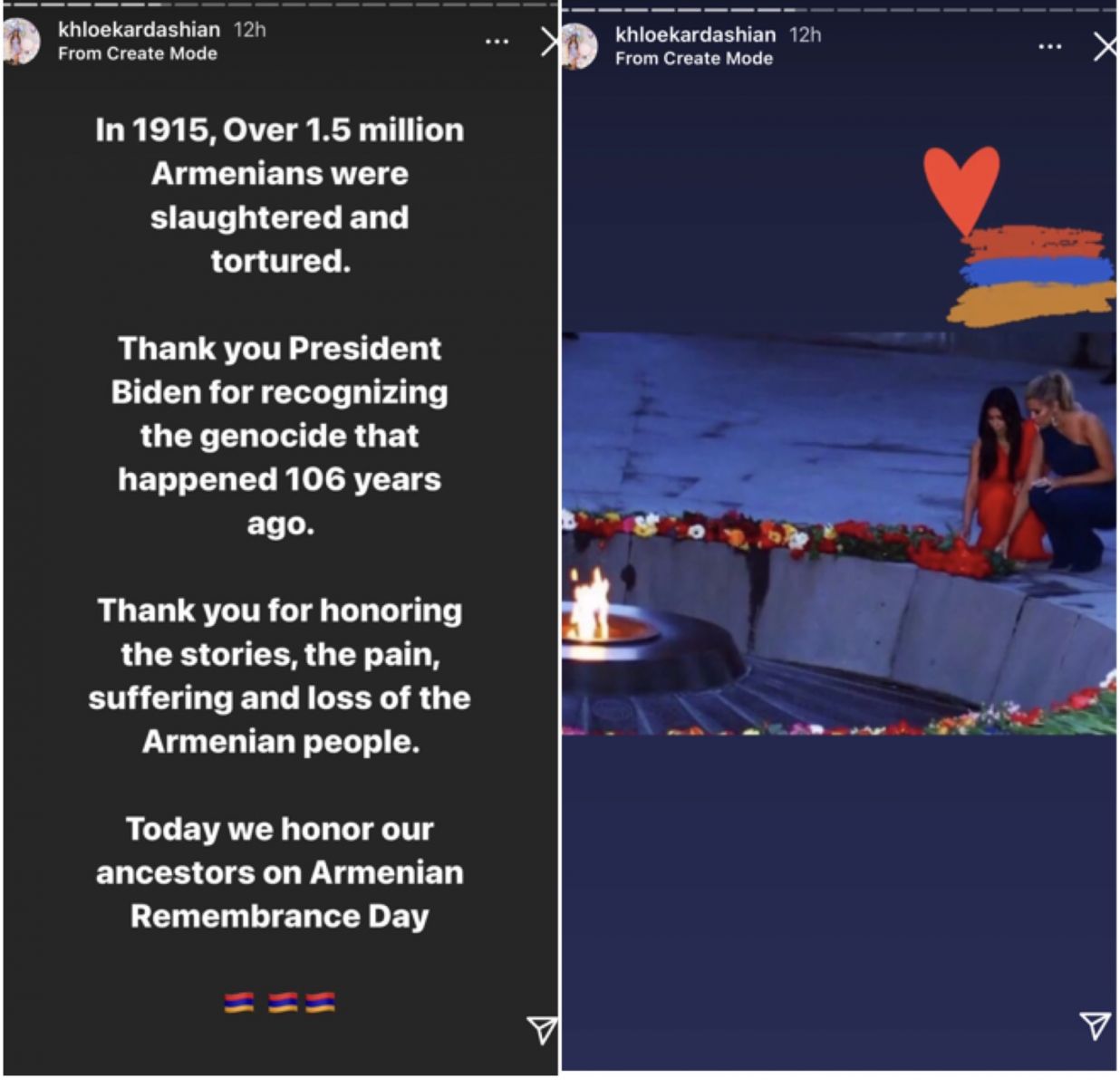 In an essay for Time magazine in 2015, Kardashian urged then-President Barack Obama to recognize the killings as genocide, but her appeal was not acknowledged. 
Biden released a statement commemorating the 106th anniversary of the massacre, threatening a rift with Turkey, a longtime regional ally and NATO partner.
With his declaration on Armenian Genocide Remembrance Day on Saturday, Biden became the first US president to use the word genocide regarding the Ottoman Empire's killings of Armenians. The massacre killed about 1.5 million Armenians from a traumatic period that lasted sometime between 1915 and 1923.
"Each year on this day, we remember the lives of all those who died in the Ottoman-era Armenian genocide and recommit ourselves to preventing such an atrocity from ever again occurring," Biden, 78, said in the statement.
The President explained that although people mourn what has been lost, one must also look to the future and the world for upcoming generations. 
He described it as a world free of the everyday evils of racism and intolerance, where human rights are respected, and where everybody can live in dignity and protection.
One must renew the collective commitment to prevent potential massacres anywhere in the world. "And let us pursue healing and reconciliation for all the people of the world," Biden added.
Turkish Foreign Minister Mevlut Cavusoglu said categorically that Ankara rejects Biden's use of the word "genocide."
"Words cannot change or rewrite history."

We have nothing to learn from anybody on our own past. Political opportunism is the greatest betrayal to peace and justice.

We entirely reject this statement based solely on populism.#1915Events — Mevlüt ÇavuÅŸoÄŸlu (@MevlutCavusoglu) April 24, 2021
Recep Tayyip Erdogan, the Turkish President, expressed his condolences on Saturday to "Ottoman Armenians who died in the difficult circumstances of World War I." 
The Turkish presidency's communications officer, Fahrettin Altun, released a statement after Biden's statement, criticizing his use of the word "genocide."
"We absolutely reject the Biden administration's labeling of the 1915 events as 'genocide' and do not accept it," according to the statement, which added, "It is wrong and damaging to label the 1915 events as anything but a tragedy."