What Is Lil Tecca's Real Name? Things to Know About the Rapper
Did you know? Lil Tecca began rapping because he was tired of roasting his friend and wanted to diss him on a track.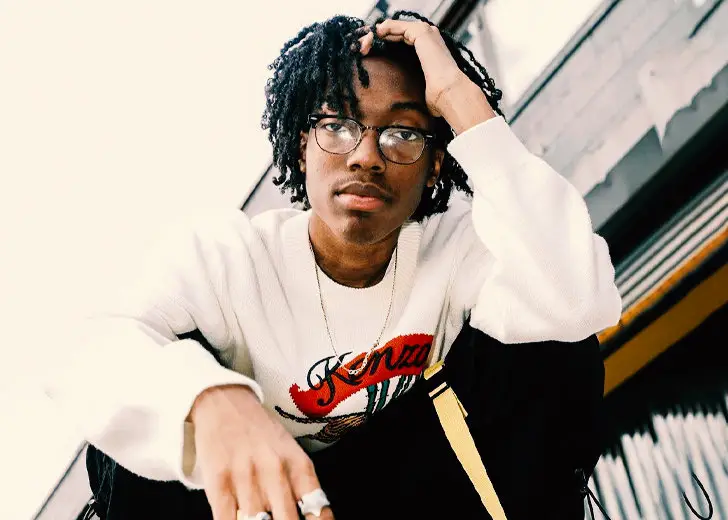 Lil Tecca is one of the newer names in the hip-hop scene. Although he is on the younger side of the spectrum, this teenager is not to be taken lightly. 
The rapper, who celebrates his birthday on August 26, has amassed quite the following on his socials in a surprisingly narrow timeframe.
Understandably, being somewhat new to the game, fans have been curious about Lil Tecca. So, here are five facts you should know about the up-and-coming rapper. 
1. He Started Rapping to Roast a Friend
During a 2019 interview with Complex, the 'Ransom' rapper recalled how he crafted his first bars to a beat. He explained that he and one of the first friends he made on Xbox used to go back and forth, roasting each other. 
The outlet reported he got tired of roasting his friend one day and decided to diss him on a track instead. One thing led to another, and in practically no time, the young rapper exploded. 
Lil Tecca began rapping when he was in sixth grade and took the game more seriously in April 2017. Still, he has amassed a whopping 1.8 million subscribers on his YouTube channel, where his songs generate views in tens of millions.
As for Instagram, he boasts over 3.9 million followers on the platform as of this writing. 
2. His Real Name Is...
Like with many other artists with monikers, fans have long questioned, "What is Lil Tecca's real name?"
According to the podcast The Fresh Movement, the rapper's real name is Tyler Sharpe. During his time on the internet radio show, he also revealed that Tecca was a name bestowed on him by a girl he knew.
3. Where Is Lil Tecca from?
In the aforementioned interview with Complex, the rapper also disclosed that he was brought up in Queens. He spent his early years in Springfield Gardens with his parents. 
When he was in seventh grade, his family moved to Nassau County, Long Island. However, he does not lean into his Yankee roots when he puts on his rapper persona.
4. He Does Not Identify as a New York Rapper
Even when the outlet directly questioned him if he identified as a New York rapper, Lil Tecca diplomatically answered that he was whatever people thought he was. 
However, the interview hinted that the rapper tried to underplay his New York upbringing to avoid being tied down to the signature New York rap style.
Because few people knew he was from New York, he did not have the same pressure to adhere to that specific sub-genre of rap music. 
5. His Relationships
The information on Lil Tecca's love life is scarce, either because he is single or keeps his relationships tightly under wraps. Although, evidence would suggest the former is more accurate. 
The rapper did call out a Twitter user by the username @lelyyyxo as his girlfriend on multiple counts. However, the last time he did so was in late 2018.
Since then, there have been rumors of him dating a girl named Racquell. But, there isn't enough information available on the internet to confirm the speculations.