Does Lil Tecca Have a Girlfriend? About the Rapper's Personal Life
Lil Tecca was linked to Racquell Pesos in 2019.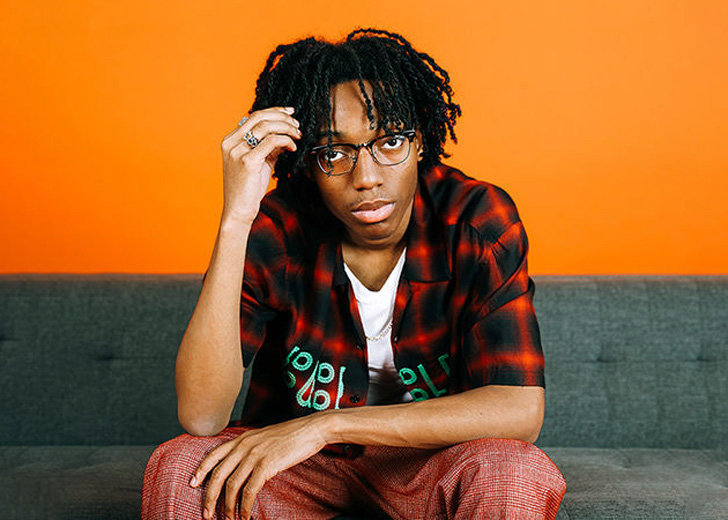 Lil Tecca shifted his focus to music after his dreams of playing in the NBA did not pan out. 
He got into rap at a young age and honed his novice verbal skills, trading diss tracks with friends while playing the Xbox. He eventually developed his auto-tuned rap style similar to Chicago drill king, Chief Keef, and posted songs to SoundCloud. By 2017, he started garnering attention. 
The rapper broke through to a broader audience with 'Did It Again,' but it was his breakout hit, 'Ransom,' that cemented his place in the rap game. The track climbed all the way to No. 4 on the Billboard Hot 100 chart and was included in his 2019 mixtape, We Love You Tecca.
After that, he was gearing up for the release of his debut studio album and tour, but his burgeoning rap career went sideways when the pandemic broke out last year. However, that did not stop him from releasing his 2020 debut studio album, Virgo World, which cracked the top ten of the Billboard charts.
Is Lil Tecca Gay?
Like most successful stars, Tecca has been the subject of rumors.In this case, the rumors were about his sexuality.
His first breakout song, 'Ransom,' made such an impact that it even inspired a gay parody, leading fans to wonder, "is Lil Tecca gay?" A SoundCloud musician named "The Gay Rapper" released a 'Ransom' parody that talked about liking guys and having a relationship with them. 
A quick scroll through The Gay Rapper's SoundCloud profile shows that the rapper usually does gay parodies of famous tracks. He has covered tracks from artists like 6ix9ine, J. Cole, and late rapper Juice WRLD. 
Fans speculated that Tecca was gay after the parody was released, but this was far from true. 
According to reports, Tecca was dating a girl named Racquell Pesos in 2019. The rapper had gone public with their romantic relationship by sharing a photo with his girlfriend on June 9, 2019. However, the two teenagers' romance did not last long.
A Reddit thread revealed that Pesos had cheated on Tecca, although this is unconfirmed. So far, there has been no update on his love life, and the rapper appears to be single. 
Tecca went on an Instagram cleanse and deleted all of his old posts, including posts of his girlfriend. Currently, he is busy promoting his music on the social media platform. 
Lil Tecca's Battle with Anxiety
Tecca's music shows no traces of self-doubt or anxiety, but his tweets seem to suggest otherwise. 
On July 24, 2021, the rapper tweeted, "I go through so much self-doubt and anxiety that a moment of clarity does so much," and even clarified his tweet in a GQ interview. 
The rapper explained that his anxiety came from low-key rationalizing where his mind was going, and when he accepted it, it triggered his anxiety even more. He added that while his lyrics sounded confident; he wasn't always feeling that way. 
But he tried his best to mask his self-doubt in his music which can be heard in a recently released album, We Love You Tecca 2.