Liam Neeson Not Dating the Mystery Woman He Fell for Because She Was 'Taken'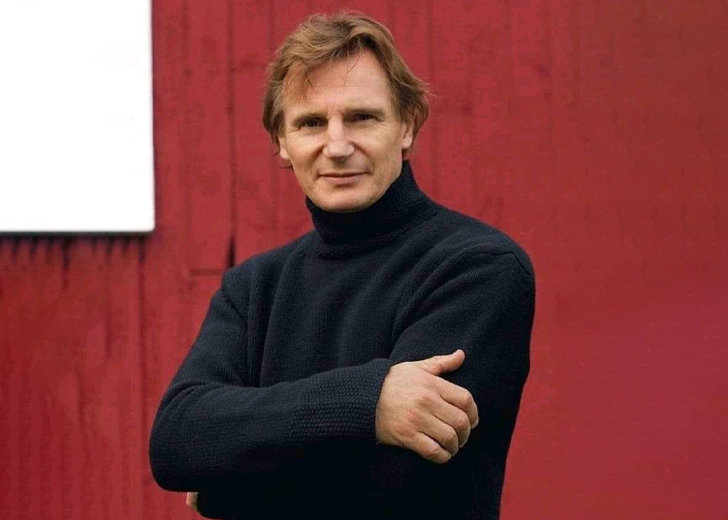 Liam Neeson had a great time in the land down under while filming Backlight. His time off and on set was enjoyable.
Among the many experiences he had in Australia, falling in love was the one that got the most attention from the media.
Neeson admitted to having fallen in love with a woman from Melbourne. But, did that love lead to anything? Does he now have a girlfriend?
Liam Neeson's Newest Dating Story
Neeson described his time in Australia during an interview with Nelson Aspen on February 6, 2022. The interview began with the discussion of how he saved the world even during the pandemic closures.
The action star admitted he always wanted to return to the island after falling in love with it some 26 odd years ago during a film promotion visit.
But he could not go into action right away. He had two weeks of quarantine to go through first.
He "thoroughly enjoyed" his two weeks of hunkering down at a hotel in Sydney.
Neeson also loved Melbourne, where the filming took place. He made friends with the cast and the Australian crew.
Then, with a delightful smirk on his face, he dropped the bomb — he revealed he also "fell in love" while in the city.
Also worth mentioning was the fact that he said "once" right after.
Then the sad part came, as he said, "but she was taken."
Aspen responded to that revelation saying he would get a lot of "future opportunities" in his future movies in Australia. To this, Neeson said he looked forward to going back to the continent.
Unfortunately for the fans, that was all Neeson revealed.
The interview was uploaded on Twitter by Sunrise's official account, and people had a few things to say about it.
Some were respectful of Neeson's decision to not pursue the relationship as she was taken, while also making puns on his Taken movie series.
Someone also opined it was "classy" of Aspen to not pursue the subject further and put Neeson in an uncomfortable position.
Speculations about Liam Neeson's Mystery Love
Armchair detectives got to work after this interview and came up with a lot of names on who the mystery woman could be.
According to New Idea (via Daily Mail), fans had speculated Neeson's "love" could be high-profile celebrities based in Melbourne.
Australian actress Yael Stone was the first one to be considered a possible candidate.
People also speculated Tina Arena, a musician who resides in Melbourne, could also be the woman. Similarly, Dannii Minogue's name, too, was thrown in the mix.

Liam Neeson nearly started dating a mystery woman while filming Backlight in Australia. (Photo: Twitter)
All these women made the speculative list because they are in relationships with their partners — Stone is with Manning Bancroft since 2017, Arena has been with Vincent Mancini since 2000, and Minogue has been dating her boyfriend, Adrian Newman, since 2014.
An insider also told the magazine that even though Neeson has been mum about his latest love, everyone on the set of the movie was talking about it.
Neeson is, of course, known for keeping the names of women he is dating a mystery. He did something similar in 2016 when he refused to name the "incredibly famous" woman he was dating. 
Only this time, he did not reveal if his new love was a well-known personality.
He has been famously quiet about his dating life since losing his wife, Natasha Richardson, in 2009 due to injuries sustained during a skiing accident in Canada.
They started dating in 1990, got married in 1994, and had expanded their family with two sons — Michael and Daniel — before her death.
Before Richardson, he was in a relationship with Helen Mirren in the 1980s.