Lena Headey's Relationships after Tough Divorce with Husband Peter Paul Loughran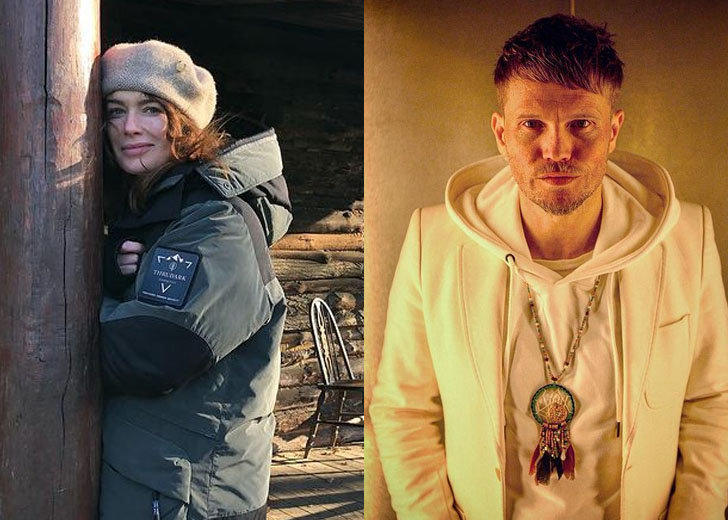 In 2013, Lena Headey and her Irish musician husband Peter Paul Loughran got officially divorced.
The pair were married for five years, and the documents cited "irreconcilable differences" as the reason for their divorce. 
The Game of Thrones' star had previously shared that her romance with her former husband was love at first sight.
They had met at a friend's wedding and had a little dance together.
But unfortunately, they were not meant to be, and after their divorce, they were embroiled in a bitter legal battle.
The couple fought over the custody of their son, Wylie Loughran, as Headey moved back to the U.K. with their son after the divorce. 
However, it was reported that Loughran challenged the motion, stating that the actress's move violated their custody agreement.
But the Irish musician's motion to order the return of his son and his ex was denied for an "insufficient showing of the requirements to obtain an emergency order." 
Headey has since moved from her past and been in other relationships. 
Lena Headey and Dan Cadan
Following the divorce in 2012, Headey found comfort in her childhood friend, Dan Cadan. Cadan, too was in the industry like Headey, having appeared in movies like Lock, Stock and Two Smoking Barrels, Swept Away, and Revolver. 
After gathering experience for almost a decade, Cadan moved behind the cameras and made his directorial debut with The Devils Wedding in 2009. He has since worked with many A-list celebrities like Madonna, Idris Elba, and Noel Gallagher.
When Headey was going through her divorce, Cadan supported her.
The pair soon developed romantic feelings, and they are said to have started dating somewhere around 2014.
The couple welcomed their daughter, Teddy, on July 10, 2015. 
Headey, wounded from her past relationship, was reluctant to marry again. In her interview with New York Times, she said, "I always said to [Dan Cadan], 'Don't ever ask me to marry you, it's a disaster.'" But in 2018, they officially tied the knot. 
Everything seemed great between the two, but in 2019, the couple separated. As notoriously private people, the former couple has said nothing about their separation.  
Lena Headey's Relationship After Divorce
After splitting with Candon, Headey began dating Marc Menchaca. Menchaca is best known for playing Russ Langmore in Ozark.
The pair confirmed their romance in November 2019, almost a year after she split from her director husband.
According to Daily Mail in October 2020, a source revealed that Headey planned to move to Los Angeles for the "foreseeable future" following her second divorce.
"It's where the parts are for her and she's got a blossoming relationship with Marc, so she sees no point in her living in the U.K.," the source added. 
The source also revealed that her Cadan was still troubled about their break-up.
In addition, he was worried about being separated from their daughter, as Headey planned to take their daughter with her when she moved from London.
Since that Daily Mail report, Headey has already moved to the U.S. and is frequently spotted with her beau.