Middle Eastern Men Top Lele Pons' Dating Preference Hierarchy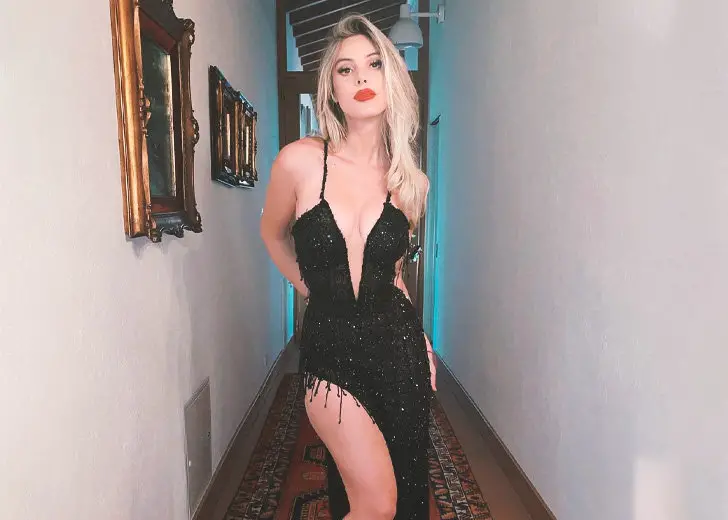 Social media influencer Lele Pons has a preference when it comes to dating, and Middle Eastern men are at the top of the hierarchy. The 25-year-old said so herself in an interview on Logan Paul's podcast, Impaulsive, in August 2020. 
During the sit-down, the YouTuber shared out loud that she was having a hard time finding the right guy to date. While Paul expressed his disbelief at her statement, Pons clarified she was complicated, intimidating, and a "lot to handle."
After the statement, Mike Majlak asked if Pons' ethnicity had anything to do with her being single. He wondered if Latina women were hard to handle. "We are the best, and I wanna date a Latin guy," Pons quickly answered. 
Paul took forward the conversation, asking if she had figured out her type among men from different ethnicity. Pons became candid about her relationship history, disclosing she had dated men from of almost every race. She then revealed that her favorite men were middle easterners. 
The Venezuela native mentioned she also liked Latin men as her boyfriend and heralded Brazilians and Mexicans as amazing people. When Majlak jokingly asked what she had against white guys, she humorously replied that she had nothing against them, just that she wanted her boyfriend to serenade her in Spanish.
Pons stressed she needed her man to be bilingual, fluent in both Spanish and English. "Not just the Latin guy that doesn't speak English," she added. The internet star also jokingly mentioned she needed a man with a tan but without a beard and social media. 
Lele Pons Is Dating a Puerto Rican Boyfriend
Two months after the interview, Pons got romantically linked with Puerto Rican rapper Jean Carlos Santiago Pérez, known famously for his stage name Guaynaa. The dating rumors spurred after they released a steamy collaboration, 'Se Te Nota.'
Adding to the fuel, they spent Halloween together and flaunted their couple costumes on their respective Instagrams. Meanwhile, they didn't comment on the dating rumors. But all that changed on December 12, 2020, after the couple made their relationship Instagram official.
Pons uploaded a gallery filled with pictures of them enjoying a snow-filled escapade and wrote "MINE" in the caption. Following suit, her boyfriend also posted photos from their skiing sessions and referred to Pons as his "babe!"
Since the announcement, Pons has been pretty vocal about her budding rapport with Guaynaa, posting adorable pictures with her partner on her socials.
"I love you so much! Thank you for being the best boyfriend and my best friend," she wrote in a celebratory post for her partner's 29th birthday. She shared that there was not even a day that he didn't make her laugh, happy, and fall in love. 
Before Pons made it official with Guaynaa, she was rumored to be dating fellow YouTuber Twan Kuyper. The pair kissed and even jokingly married for the content. However, in an interview with ET in May, Pons clarified they were only friends.