Laurie Lynn Stark Reportedly Dating Lenny Kravitz after Split with Husband Richard Stark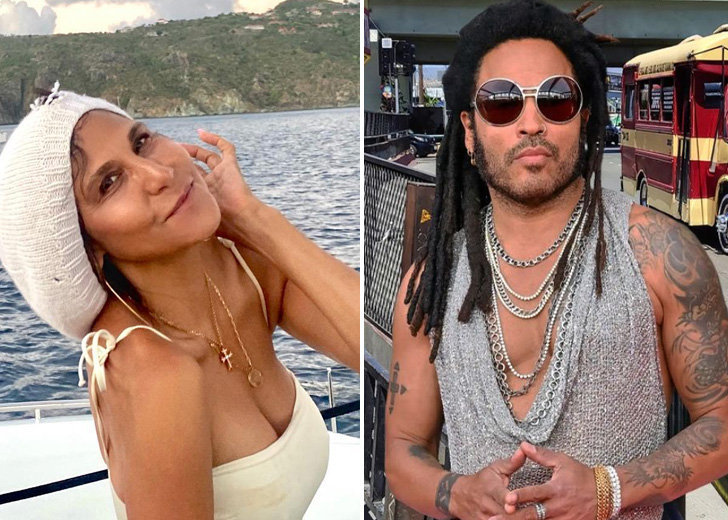 Lenny Kravitz had had a colorful dating history with a long list of high-profile girlfriends that seemed to be ever-changing.
He has dated Victoria's Secret supermodel Adriana Lima, musicians like Vanessa Paradis, A-list celebrities like Nicole Kidman, and who can forget Lisa Bonet.
And the last time he was linked with someone was the stunning Brazilian model, Barbara Fialho. 
The duo was reportedly dating in early 2018, but they never confirmed their relationship, and neither were they ever spotted in public.
And later that year, there were reports that the duo had broken up. 
The rocker once admitted to Glamour magazine he could not keep his relationship intact because of his lifestyle.
"The hard part is that I'm always moving. It's the lifestyle. When you have a tour booked for a year and a half, you know where you have to be. You definitely have to find somebody who can move around," said the rocker.
Laurie Lynn Stark Dating Lenny Kravitz after Split from Husband
But recently, Deuxmoi shared a blind item that revealed Kravitz might be dating again. 
On April 22, the anonymous celebrity gossip page took to its Instagram story to upload a tip received from a follower.
According to the followers, Stark and her husband Richard Stark, who founded Chrome Hearts, are separated. 

Deuxmoi tip on Laurie Lynn Stark dating Lenny Kravitz. (Source: Deuxmoi/instagram)
And Stark was now dating the 'Fly Away' singer. 
So far, no evidence suggests Stark and Kravitz might be dating, but there have been reports that the duo is close friends. 
In 2019, WWD featured Chrome Hearts' eyewear capsule launch. 
The outlet noted that the campaign launch took place at Kravitz's Parisian house and included attendance from celebrities like Georgia May Jagger, Pamela Anderson, Heidi Klum Woo, Paris Brosnan, Lucas Jagger, and many more.
They added that Kravitz and Stark were close friends, and the former was also at the event. 
Laurie Lynn Stark and Richard Stark Building Chrome Hearts from the Ground Up
The artist recently was spotted in a custom Chrome Hearts leather jumpsuit and accessories for his performance at the Grammy. 
Chrome Hearts' official Instagram uploaded a photo of the outfit captured during Kravitz's performance. 
Stark commented "brought it" on the photo as well. 
Although Stark and her husband's divorce have not been confirmed, the duo has had an incredible partnership while building Chrome Hearts from the ground up. 
The couple started the luxury fashion brand three decades ago from scratch. 
They started with biker leathers and expanded to include fleur-de-lis silver jewelry, a full-fledged clothing line, and many more. 
According to WWD, the business is probably valued at over the $1 billion mark, as they sold 10 percent of the share to a private equity firm for $150 million. 
And in 2019, while all major lifestyle brands were scaling back on brick and mortar stores, they were set to open four more stores over the next two years.