Lauren Sanchez and Jeff Bezos Are Accused of Plastic Surgery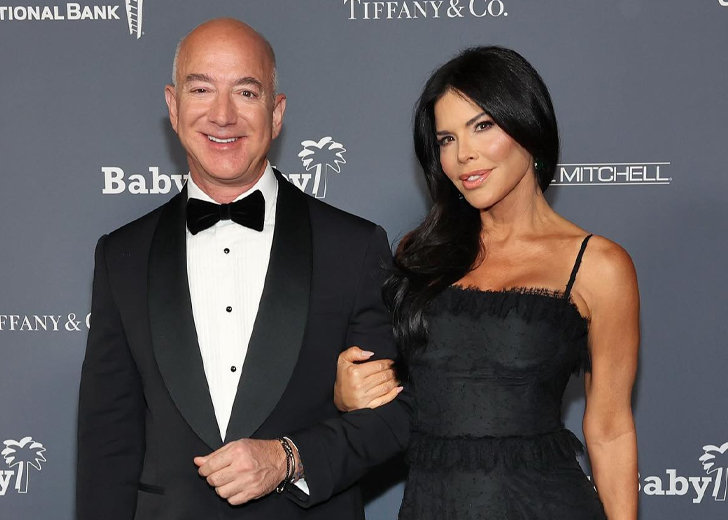 With the influence that comes with being one of the wealthiest people in the world, it must come as no surprise that Amazon CEO Jeff Bezos has quite a few eyes on him, and by extension, on his girlfriend, Lauren Sanchez. 
Thanks to their powerful presence in the press, Sanchez and her boyfriend have been at the center of plastic surgery accusations as of late. 
Lauren Sanchez's Thanksgiving
For Thanksgiving 2021, the journalist flaunted a snap of herself, her boyfriend, and guests posing alongside a mouthwatering feast. 
The journalist was clad in fall colors — copper brown all the way. 
On her left was her boyfriend, Bezos, and on her right, she embraced chef Charlie Palmer. The 51-year-old was clad in a brown dress with white printed paisley details. 


Jeff Bezos and Lauren Sanchez during Thanksgiving 2021 stem plastic surgery allegations (Source: Instagram)
"Grateful," she wrote in the caption with a folded hand emoji. 
Of course, her post made headlines. In a report from Newsbreak, the outlet reported the picture.
However, as grateful as she was for Thanksgiving, netizens were not as forgiving. 
Lauren Sanchez Called out for Plastic Surgery
On the comments section of the outlet's reporting, netizens began bashing the journalist for the plastic surgery she had supposedly undergone. 
"She's had her cheeks plumped, her lips pumped, her face pulled back, her teeth capped and her hair dyed. An L.A. requirement!" one user taunted. 
Another went on to call her face "a freak show," and even made fun of the fact of her boyfriend's wealth. 
"That's the best he can do with all that money? Lol," they penned. 
Jeff Bezos Accused of Plastic Surgery
That being said, Sanchez wasn't the only one called out for having cosmetic procedures done. 
In a column for Daily Beast (via Dailymail), Dr. Corey L. Hartman, a dermatologist based out of Birmingham, Alabama, took the time to point out that Bezos had undergone quite the surgical do-over. 
In an Instagram post, he outlined that he was more fascinated with the fact that Bezos got botox and fillers to fly into outer space than the actual space travel. 
A Professional Speaks Up
As per the medical professional, the multi-billionaire had "very obvious" filler and injectables done right before he came onto the spotlight with his space adventures. 
Hartman also left Bezos with some medical advice via the Instagram post. The doctor suggested that next time Bezos should have the plastic surgery done a month in advance. 
He also advised Bezos to get ice packs for the swelling and possibly prescription antihistamines to suppress the unwanted effects of the procedures.
Following the doctor's advice would supposedly give Bezos the time to recover from the procedure. 
"Next time get the filler a month earlier so that the swelling has time to die down. Keeps people (like me) out of your business," Hartman pointed out. 
Apparently, the temporary fillers and other procedures trigger a response from the patient's skin since it's not used to having the foreign object put in.
Despite the comments, Hartman was quick to note that he didn't mean to dissuade other men from undergoing cosmetic procedures if they wanted to. 
He even applauded Bezos for stepping out and unabashedly going for what he wanted.