Lauren Cohan Is Quite Traditional When It Comes to Dating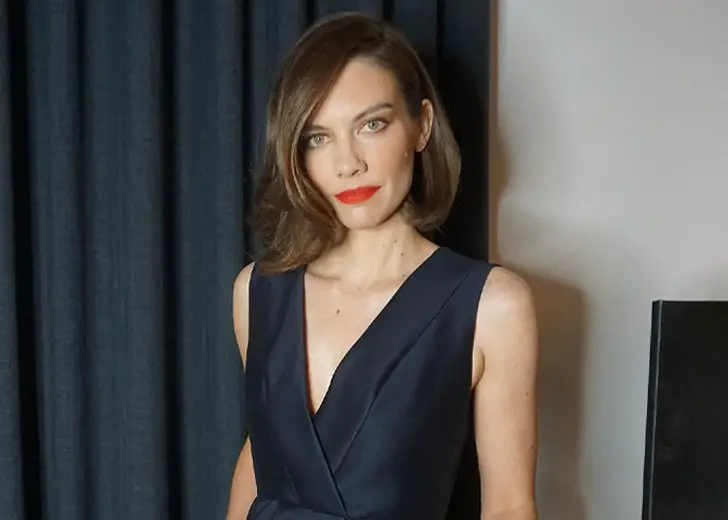 The Walking Dead star Lauren Cohan knows what she wants in her dating life.
In an interview with GQ, she opened up about her past dates and what she liked on a first date.
Lauren Cohan on Her Dating Life
Her first best date happened during her school days while sharing a school bus home with her date. She said she got kissed at the bus stop, and nothing topped that romance.
Her second-best date was, unfortunately, not as romantic.

Lauren Cohan talked about her dating life in an interview with GQ. (Source: GQ/YouTube)
She explained to GQ that it happened at a cinema and her date kissed her after he had eaten a bunch of sweets and the sugar got all over her face.
The kiss was not as romantic, but she enjoyed the date. Her idea of a perfect date was to keep things traditional. 
She loved it when a guy picked her up and paid for dinner and was open about his attraction toward her.
"I'm a big believer in if he's into you he will not keep it a secret and so I chase nothing I just sort of let the universe show itself to me," said Cohan.
Another important thing for the actress was fun and laughter.
She did not want to engage in serious conversations and would rather spend an entire evening laughing. 
Cohan then exemplified Steven Yeun, her co-star on The Walking Dead, who plays her husband.
She said Yeun's character as Steven Glenn on the hit series was a perfect date. He was the funniest, and for her, a guy who made her laugh was what she looked for.
The co-stars spent a lot of time filming and had great chemistry.
Does Lauren Cohan Have a Boyfriend?
Cohan and Yeun had such great chemistry in the TV series that it caused fans to theorize that the duo was dating off-screen.
But in a 2013 Rolling Stone interview, she shut down those rumors.
"Hey, that girl looks like the girl with the Asian guy. Oh, it is them!' There are entire websites dedicated to the proof that Steven and I are in a relationship. Which is always funny because it's not," said the actress.
She explained that dating rumors started as she and most of her co-stars lived within two buildings and five seconds from each other, and they would all go to coffee and drink at the same place.
Besides, Yuen has been married to photographer Joana Pak since 2016. The duo met at a bar while Yuen was working as a bartender, and since tying the knot, the couple has welcomed two kids.
As for Cohan, it appears she is either single or extremely private.
In 2014, she was linked with her former agent Christian Carino. According to reports, they began dating in 2014 and were photographed at a New York Rangers hockey game together in 2016.
They separated a year later, and Carino then moved on with A Star Is Born star Lady Gaga.
Since then, she has never been linked to anyone, and neither has she ever talked about her love life.