Laraine Newman's Daughter Hannah Einbinder Inherited Her Comedic Genes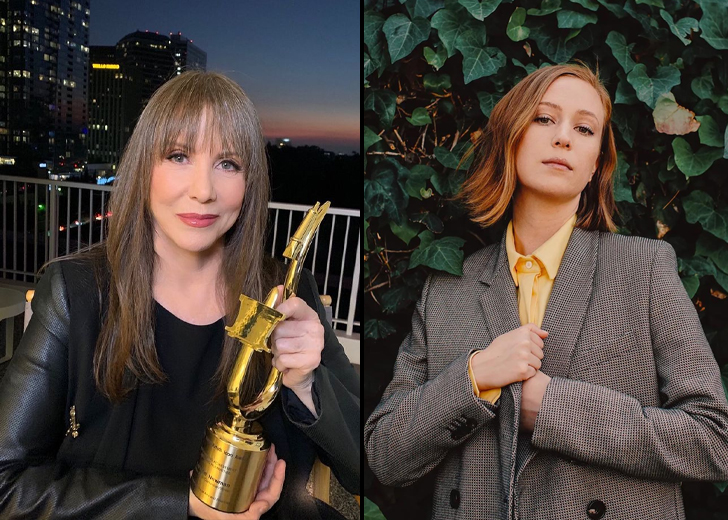 Laraine Newman is best known as one of the original Saturday Night Live cast members. 
She appeared alongside Chevy Chase, John Belushi, and Gilda Radner during her time on the show. 
She spent five seasons with the comedy institution before leaving in 1980. 
Laraine had wowed audiences and critics alike, and her career was thriving. 
But the comedienne wasn't happy, which she opened up about in her audiobook memoir, May You Live in Interesting Times.
And she resorted to the only solution, or rather a struggle she lived with since her teenage years — alcohol and substance abuse. 
The actress overcame it eventually, and in the process, she met her former husband, Chad Einbinder. 
Laraine and Chad met at an AA (Alcoholics Anonymous) meeting and married in 1991. 

Laraine Newman's daughter Hannah Einbinder's tribute on Mother's Day (Source: Hannah Einbinder/Instagram)
In August that same year, the couple welcomed their first child, Lena N. Einbinder, better known as Spike Einbinder. 
Four years later, in 1995, Newman and her husband had their second child, Hannah Einbinder. 
Laraine Newman's Daughter Making Waves
It appears comedy runs in the family as both daughters have followed in their parents' footsteps. 
Spike and Hannah have inherited the funny bones and are aspiring comedians.
But in the recent year, the younger daughter has been making waves
Hannah was cast in HBO's award-winning comedy-drama Hacks in 2021. 
She stars as Ava Daniels, a spoiled millennial who derails her comedy career with a bad tweet. 
With nowhere to go and nothing to do, she is tasked with coming up with fresh material for the older Las Vegas stand-up played by Jean Smart. 
The two comedians end up butting heads and learning a lot from each other. 
Hannah received rave reviews with Entertainment Weekly, describing her as "immensely appealing."  
But Laraine reckoned that her child was born a comedian because she was always funny. 
"I'll never forget at age 7 she was at a Mexican restaurant. She raised a cheese and bean burrito, looked at her butt and said, 'Get ready.' I thought, That's good," the Veteran comedian shared to The New York Times. 
The SNL alum also revealed that her daughter had a knack for imitating voices, but she never used them. 
Laraine Newman's Daughter Made It on Her Own
Naturally, as the daughter of a comedian icon, people assume that Hannah took advantage of their pedigree. 
But the actress insisted to People in 2021 that she did not ever benefit from nepotism. 
After realizing she wanted to pursue comedy, the actress had to learn a lot independently. 
"There's no other way. I started open mics right after college and no one can prepare you for that," said the Hacks star. 
Hannah finished her job at a coffee shop and went all over the city every night of the week to perform in open mics.
She explained that it was a success some days, and other days she failed. 
The comedian added that no one could do anything for her, so she had no choice but to keep at it. 
Fortunately, she was obsessed and addicted to comedy, which made her persevere.