Hannah Einbinder on 'Hacks' and Why She Can't Party Anymore
"I did Adderall for so many years, and by the time uppers were fun, I was burned out."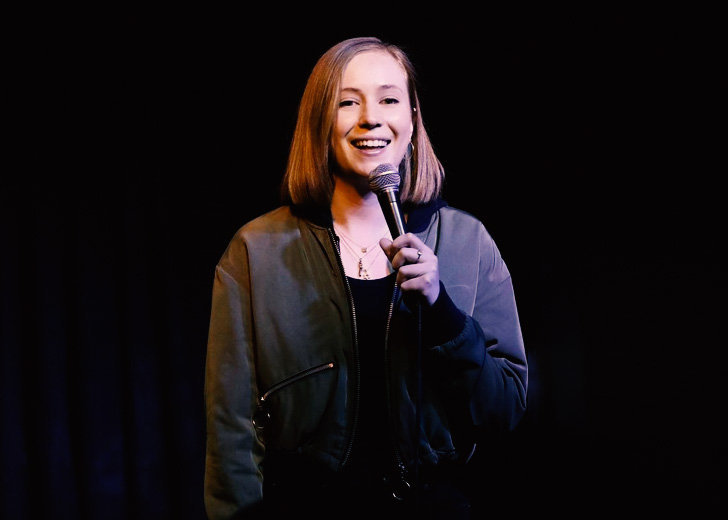 In Hacks, Hannah Einbinder stars as Ava Daniels, who hits rock bottom after getting canceled in a Twitter storm. After that, she works as a writer to freshen up the act of legendary Vegas stand-up Deborah Vance (Jean Smart).  
The tense relationship between Einbinder and Smart was a hit among viewers, and the show got greenlit for season two and garnered a whopping 15 Emmy nominations. 
The ladies, too, were recognized by the Television Academy and were nominated in the Lead (Smart) and Supporting (Einbinder) Actress in Comedy categories. 
The comedy-drama is Einbinder's breakthrough role, but as a stand-up comedian in real life, she was already well-versed in the art form. Her father, comedy writer Chad Einbinder and mother, Saturday Night Live alum Laraine Newman can also be credited for that. 
During her interview with The A.V. Club, Einbinder opened up about her role in the series. 
Hannah Einbinder on Starring as Ava
As a stand-up comedian who is used to the solitary working process, she noted that working on a TV show that required a collaborative environment was a welcoming change. She shared she got lucky because the people she worked with were patient and sweet. 
Everyone guided her the entire way, and this was the first time she had experienced something like it. She also noted that the multiple takes she had to do for the angle variations were freeing as the repetition took away the fear and anxiety. 
In the show, Einbinder's Ava meets a guy and ends up consuming cocaine. When asked how the performance for that specific scene came along, the actress revealed that part of it came from her friends and personal experience. 
She knew how to act the part of a druggie because she often saw her friends do cocaine. She also admitted that she had gotten some practice of her own. 
I had never actually done cocaine because I did Adderall for so many years, and by the time uppers were fun, I was burned out. 
She added she could not party anymore or enough to move on to more potent drugs. 
On Doing Adderall
Einbinder admitted she took Adderall but did not mention why. However, on The Three Questions with Andy Richter podcast, the actress opened up about what led to her using the drugs. 
She revealed she was enrolled in a public school from a private art school for her high school years in L.A., which was a difficult change for her, given her ADHD. As a result, she had difficulty coping with her studies and was failing math and science. 
Her teachers had her in special classes called Learning Impaired, which damaged her confidence, making the transition harder than it had to be. To make matters worse, she was dating a druggie, and to cope with all the stress, she took Adderall.
It wasn't until she met her best friend Phoebe that her life began turning around. They were in English class together and became friends, eventually. Einbinder and Phoebe are good friends to this day.