Jean Smart Still Braving Through after Husband Richard Gilliland's Unexpected Death
Jean Smart first met her late husband Richard Gilliland in 1986.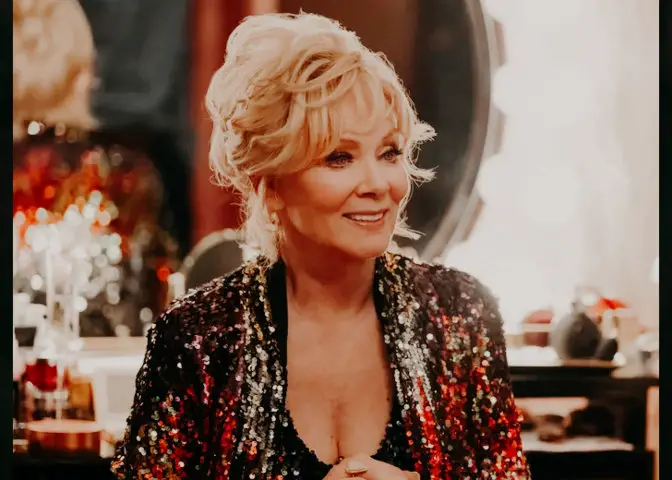 Actress Jean Smart's husband, Richard Gilliland, passed away unexpectedly on March 18, 2021, at the age of 71.
Gilliland, an actor best known for appearing in Designing Women, had suffered a brief illness due to a heart condition before he died in Los Angeles.
Smart Had a Hard Time after Husband's Death
Speaking with the New Yorker in June 2021, the veteran actress opened up the emotions she felt at the time.
Smart explained that for her — who was in the middle of filming Hacks for HBO Max when Gilliland passed away — her husband died "very unexpectedly."
"You know, I feel like I just should say something about my husband because he passed away very unexpectedly," she said, replying to if she wanted to write a memoir. "I still had a week of 'Hacks' left to do. That was hard. I had to do a funeral scene."
She added that when she returned to film her remaining parts, she was a wreck. But thankfully for her, the scene turned out to be funny and lifted her mood.
The 69-year-old actress also talked about her late husband's career by saying he was one of those actors who never got the chance to showcase his true potential as an actor.
She further expressed his gratitude towards him for sacrificing his career and helping her climb up the ranks. "I wouldn't have all this, if it wasn't for him," she stated.
She Had Never Dreamt Of Losing Him
In the same interview, when the interviewer, Rachel Syme, expressed sorrow for the actress' loss, Smart became emotional.
The actress shared losing her husband had been a weird experience, and it was not something she ever dreamt would happen, at least not so soon.
She recalled him making her laugh, saying, "He made me laugh all the time. That's going to be hard to live without."
Smart also expressed her wish to show her two upcoming projects, Hacks and Mare of Easttown, when she spoke with Today in May 2021.
They Were Married since 1987
Smart and her late husband Gilliland had first met in 1986 when Gilliland joined the cast of Designing Women to play a baseball talent scout, J.D. Shackelford.
Speaking with Northwest Prime Time in 2017, Smart admitted liking her husband ever since they met on the set. But since he played the love interest of their fellow cast member, Annie Potts, she also saw him kissing someone else.
"I met him when he was kissing someone else," she jokingly remembered.
That being said, they walked down the aisle and started their marital life just a year after they first met.
Together, they also had a son, Connor Douglas Gilliland, born on October 25, 1989. The two raised their son, keeping unwanted media attention away from the little bundle of joy.
In May 2009, they adopted a daughter, Bonnie Kathleen, from China, who was born sometime in 2008.
The family of three reportedly traveled to East Asia to bring home the 10-month-old baby girl.