Lana Del Rey's Weight Gain — How the Internet Saw Her Change in Appearance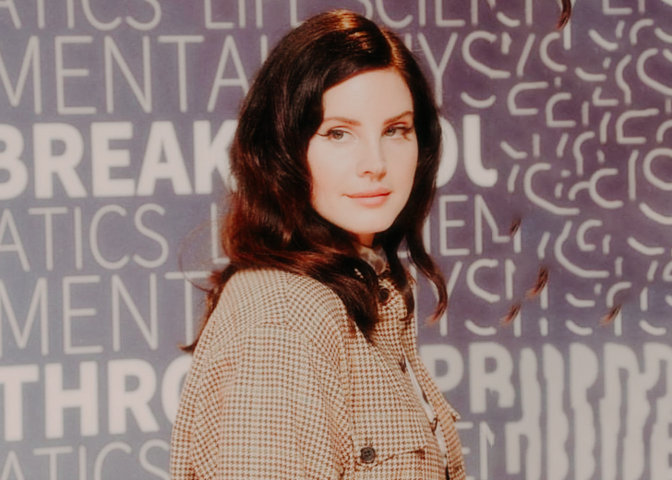 Elizabeth Woolridge Grant, professionally known as Lana Del Rey, is an award-winning singer and songwriter. As someone who single-handedly added more substance to The Great Gatsby-themed parties, Del Rey feels like cigarettes and Chanel No. 5. 
Listening to her music kindles a certain sense of melancholy that fits in the technicolor of mid-century Americana cinema. Yet, they are also easy to dance to with our modern pop sensibility.
Needless to say, her art is a unique force in the music industry. Critics have written laurels about how her voice ranges three whole octaves. 
However, it's not just her vocals that fans have noticed a change in.
Lana Del Rey's Weight Gain 
The singer started her career a decade ago, and since then, her fans have been noticing her weight gain. Unfortunately, for the past few years, Del Rey has become a victim of body shaming and fatphobia.
While there were some talks about it for a few years, 2020 saw the most of it. Amidst the COVID-19 pandemic, Del Rey gained 'quarantine weight' and put on a few pounds. 
As a result, she was body-shamed a lot on social media and various tabloids.  
On July 29, 2020, Daily Mail reported on paparazzi photographs of the singer exiting a 7/11. She was wearing denim shorts, a polo shirt, sunglasses, a cap, and a mask with white sneakers while carrying coffee, water, and a brown bag.
Many readers left vile comments under the article. They called her all sorts of names like "Lana Del Porkchop," "A linebacker," and "shaped like a fridge."
Some readers also asked her to "cover up those thighs" called her out for being in the "fat Jim Morrison phase." All in all, most of the comments were about body-shaming her. 

A paparazzi photo of Lana Del Rey opened her up to public criticism for weight gain (Source: Pop Delight/ YouTube)
A Reddit user, u/miaisobella, came to Del Rey's defense, pointing out that she used to be anorexic, and people should be glad that it is no longer the case. For the OP, Del Ray's weight gain was a welcome change. Back in 2010 and 2011, in the "Lizzy Grant" era, the singer was skinner than usual, which worried many of her fans. 
While Del Rey has not explicitly mentioned that she was anorexic, she referred to it as such in her unreleased song, 'Boarding School.' The song is a satire about glorifying boarding school culture in the USA. 
The first verse of 'Boarding School' talked about eating disorders. The lyrics went, "I'm a fan of pro-ana nation, I do them drugs to stop the f-food cravings," which coupled with the fact that she was "very thin" indicated Del Rey was struggling with an eating disorder, drug abuse, and anorexia, the fan claimed. 
Twitter Reacts to Lana Del Rey Gaining Weight
Twitter has become an accessible platform for people to voice out their opinion. However, sometimes it has been misused to bully celebrities for an array of things. 
In Del Rey's situation, many have called her out for her racist remarks and tone-deaf actions. But she has also been bullied for her weight gain and body-shamed constantly. 
Regardless, there are a lot of fans who have defended the singer over this issue. 
lana del rey is no longer 20 years old for her to maintain the same weight she had during her debut era, she's a grown woman and if she's happy then that's the most important thing, so many of your faves have gained weight which is completely normal but looks like for Lana isn't. — NINA (@NINAlight0) July 29, 2020