Lana Del Rey's Weight Gain Explained, Was She Anorexic?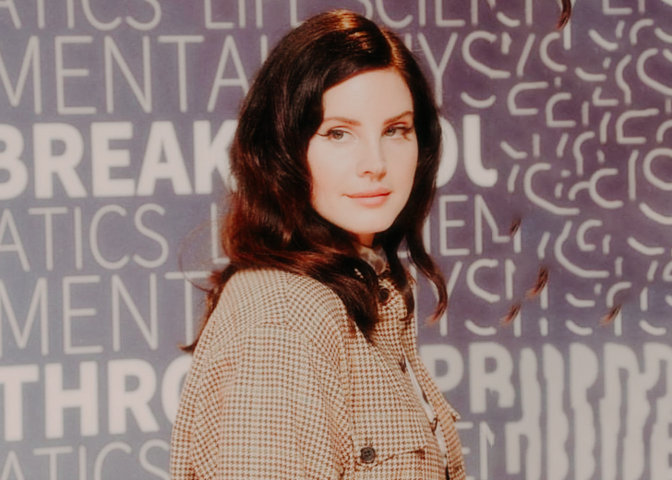 Elizabeth Woolridge Grant, professionally known as Lana Del Rey, is an award-winning singer and songwriter. As someone who single-handedly added more substance to The Great Gatsby-themed parties, Del Rey feels like cigarettes and Chanel No. 5. 
Listening to her music kindles a sense of melancholy that fits the technicolor of mid-century Americana cinema. Yet, they are also easy to dance to with our modern pop sensibility.
Needless to say, her art is a unique force in the music industry. Critics have written laurels about how her voice ranges three whole octaves. 
However, it's not just her vocals that fans have noticed a change in.
Lana Del Rey's weight Gain intensified during the Covid quarantine
The singer started her career a decade ago, and since then, her fans have noticed her weight over the years and especially during the Covid Quarantine. Unfortunately, Del Rey has also become a victim of body shaming and fatphobia for the past few years.
While there were some talks about it for a few years, 2020 saw most of it. Amidst the COVID-19 pandemic, Del Rey gained quarantine weight and put on more than a few pounds. In addition, her body shape seemed to have changed, and she now looked thicker. As a result, she was body-shamed excessively on social media and in various tabloids.
Lana Del Rey was body shamed on social media due to weight gain 
However, it seems she has been comfortable with her body and inner self and is actively pursuing her career. It's just the reaction from the public that seems to suggest otherwise. 
On July 29, 2020, Daily Mail reported on paparazzi photographs of the singer exiting a 7/11. She was wearing denim shorts, a polo shirt, sunglasses, a cap, and a mask with white sneakers while carrying coffee, water, and a brown bag.
Many readers left vile comments under the article. They called her all sorts of names like "Lana Del Porkchop," "A linebacker," and "shaped like a fridge."
Some readers also asked her to "cover up those thighs" and called her out for being in the "fat Jim Morrison phase." All in all, most of the comments were about body-shaming her. 

A paparazzi photo of Lana Del Rey opened her up to public criticism for weight gain (Source: Pop Delight/ YouTube)
However, a Reddit user, u/miaisobella, came to Del Rey's defense, pointing out that she used to be anorexic and people should be glad that it was no longer the case. For the OP, Del Rey's weight gain was a welcome change. Back in 2010 and 2011, in the "Lizzy Grant" era, the singer was skinner than usual, which worried many of her fans. 
While Del Rey has not explicitly mentioned that she was anorexic, she referred to it as such in her unreleased song, 'Boarding School.' The song is a satire about glorifying boarding school culture in the USA. 
The first verse of 'Boarding School' talks about eating disorders. The lyrics go, "I'm a fan of pro-ana nation, I do them drugs to stop the f-food cravings," which, coupled with the fact that she was "very thin," indicated Del Rey was struggling with an eating disorder, drug abuse, and anorexia, the fan claimed. 
Twitter Reacts to Lana Del Rey Gaining Weight
Twitter has become an accessible platform for people to voice their opinion. However, sometimes it has been misused to bully celebrities for an array of things. 
In Del Rey's situation, she has also been bullied for her weight gain and body-shamed constantly. 
Regardless, there are a lot of fans who have defended the singer over this issue. 
lana del rey is no longer 20 years old for her to maintain the same weight she had during her debut era, she's a grown woman and if she's happy then that's the most important thing, so many of your faves have gained weight which is completely normal but looks like for Lana isn't. — NINA (@NINAlight0) July 29, 2020
Who is Lana Del Rey?
A six-time Grammy-nominated American singer, Lana Del Rey's age is 37 as of this writing. She was born on June 21, 1985, in New York to copywriter Robert England Grant Jr. and account executive d Patricia Ann "Pat." 
Del Rey has been into music since her childhood. She participated in her church choir as a child, learned guitar post-high school, and did what she liked best—singing. She performed with her voice in nightclubs and then shifted her focus to academics taking a philosophy course at Fordham University. Yet, she was destined to be a singer and decided to follow it professionally while still at the university. 
In 2011, she had a big breakthrough; her Video Games and Blue Jeans gained popularity, and she has never looked back again. She has won numerous awards for her work, including two MTV Europe Music Awards, one Satellite Award, and two Brit Awards.
In 2021, Del Rey released her seventh and eighth albums named, Chemtrails over the Country Club and Blue Banisters. However, in the year 2022, she faced a massive setback as the thieves took her bag that contained her laptop, camcorders, and hard drive, which stored her unfinished songs and upcoming poetry book 'Behind the Iron Gates' manuscript in a robbery. 
In her personal life, she is currently reportedly dating musician Jack Donoghue. However, one cannot find snaps of the couple together on her Instagram and other social media since she deactivated them in 2021 to focus on her work privacy and skills development. She is only active on Facebook.
Lana Del Rey has announced that she will deactivate all her social media accounts:

"That is simply because I have so many interests, and other jobs I'm doing that require privacy and transparency.…For right now, I think I'm going to just keep my circle a little bit closer," pic.twitter.com/YD7Wuu5wuR — Pop Crave (@PopCrave) September 12, 2021