Who Is LaKeith Stanfield's Wife? Inside the Actor's Private Relationship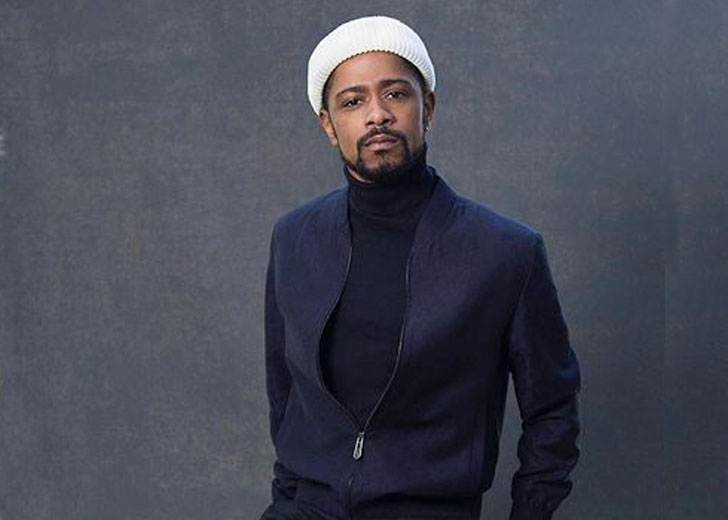 Many people in the entertainment industry choose to keep their personal life private. They share little information about their family, partners, and children for the sake of privacy. 
LaKeith Stanfield is one such actor who belongs in this category. He is very open about not sharing his personal life.
As a result, there is little to no information about his relationship history and love life. 
LaKeith Stanfield, His Wife, and Daughter 
Stanfield is currently in a relationship with The Precious star Xosha Roquemore. However, it is not known if she is his wife or just his girlfriend.
The pair have been together since 2015, but since they don't talk about each other much in public, it is also unknown if Xosha is still Stanfield's girlfriend.
The duo attended their first red carpet event for the Straight Outta Compton premiere, where Stanfield played the role of Snoop Dogg. Since then, the two made headlines in 2017 after Roquemore announced she was pregnant. 
She hinted at her pregnancy on Instagram, but deleted it soon after. In a now-deleted post, she uploaded her baby bump shots and captioned it as "I am WOMBMAN. #internationalwomensday."
She also shared pictures with Chelsea Peretti, flaunting their baby bumps together. Back then, Peretti was pregnant with her husband, Jordan Peele's son, Beaumont Gino. 
Stanfield and Roquemore welcomed their first child in June 2017. The actress confirmed it by uploading a picture of her nursing their daughter on Twitter and captioning it "Mom." 
The post has since been deleted. Stanfield said that he does not like to talk about his partner and daughter in an interview with Vulture in 2017. 
When asked, he said, "I don't talk about it." He implied that the entertainment industry was a "fickle business," and he needed to stay grounded. 
He knew his lifestyle was changing because of fame, and he needed to "understand the things that matter." As a result, he preferred to keep his personal life out of the limelight. 
He said similar things to Hollywood Reporter in the November 2020 interview when asked about his daughter. They had asked for his daughter's name, to which he gave a similar reply — "I don't really talk about her a lot."
However, it was revealed in the interview that he had quarantined with his girlfriend and child at his Hollywood Hills home during the COVID-19 pandemic. This hints that the pair were together, at least during the pandemic. 
In February 2020, the actor released a song under his alias, HTIEKAL, whose cover was a picture of him and Roquemore at the 70th Primetime Emmy Awards. 
In 2021, the actress expressed her support for her beau a few times on social media. In February 2021, she joked her daughter looked like Bill O'Neal, referring to Stanfield's role in Judas and the Black Messiah. 
Similarly, she quote-tweeted a picture of the actor in a YSL jumpsuit and appreciated his handsomeness. 
Is Ari Lennox LaKeith Stanfield's Girlfriend?
In 2020, Stanfield flirted with Ari Lennox, and fans caught him shooting his shot via Instagram. In March 2020, Lennox took to Instagram Life to talk about the actor's and Issa Rae's movie, The Photograph. 
She said she watched the movie alone, crying and thinking about her nonexistent love life. The actor commented "Thank you love" on the Live, but Lennox did not respond to the comment. 
However, this might be because she did not notice the comment. After Stanfield asked, "Can you be my date?" Lennox apparently saw the comment and got nervous. 
She said she did not have time for it and asked him if he was joking. Then, shocked and flustered by the actor's question, the singer changed the subject.
On October 6, 2020, the actor seemingly tried shooting his shot at Lennox once again. He commented "js" on one of her pictures but later deleted it. 
Other than these two instances, there have been no updates about Lennox and Stanfield.