Issa Rae's Parents Didn't Let Her Watch Risque Movies Growing Up
Issa Rae's mother stopped watching 'Insecure' because of explicit scenes.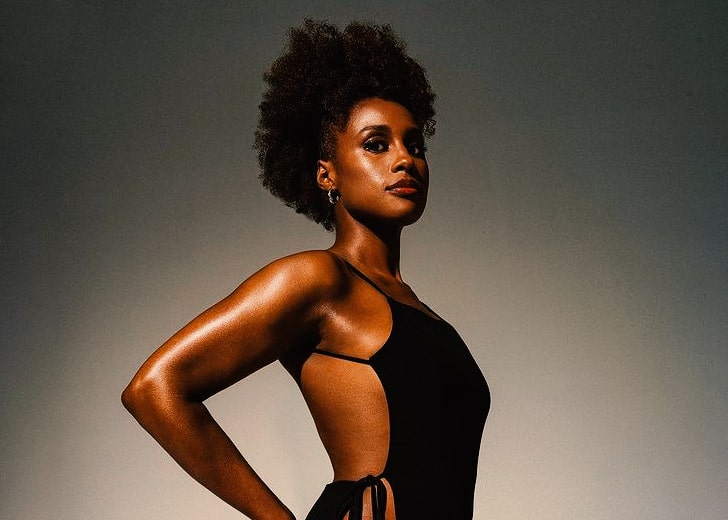 Jo-Issa Rae Diop, professionally known as Issa Rae, is an actress, writer, producer, and New York Times best-selling author. She is best known for Awkward Black Girl, The Photograph, and The Love Birds. 
Rae's most notable work is the award-winning show, Insecure. She serves as the creator, executive producer, and lead in the series. 
Insecure is an HBO original series that premiered on September 23, 2016. The critically acclaimed show has four seasons to date. It was renewed for its fifth and last season on May 1, 2020. 
HBO is very open-minded when it comes to including intimate scenes in its series. Insecure is no different since it has a lot of explicit content in every season. 
Rae, being the lead actress, had to film such scenes along with other stars. However, it did not go well with her mother. 
Issa Rae Had Parental Controls Growing Up
On August 10, 2018, Rae sat down with Hot 97's Ebro in the Morning and revealed that her mother, Delyna Diop, stopped watching Insecure mid-season because of an intimate scene. 
Diop got through the first season but could not watch further than season 2, episode 4. The episode featured one of the characters, Lawrence Walker (Jay Ellis), involved in a threesome. 
Diop called Rae and accused her of making pornography. Then, hilariously, she asked her daughter if HBO asked her to make such scenes and told her that she had the right to say no. 
Rae warned her mother that the upcoming episodes might be rough as well. Diop was distraught and disappointed, and as a result, she stopped watching the show entirely. 
At first, Rae thought that her mother was joking but later realized that she was serious. She was upset with her mother's reaction, but after a brief break, Diop got over it and binged watched the rest of the episodes. 
It is understandable why Diop did not want to watch the series and reacted in such a manner. She is a religious and spiritual woman who does not like to be exposed to such programs. 
Rae's parents even controlled what their kids watched when they were young. For example, Rae and her siblings could not watch PG13 movies until they turned 13. Similarly, they were not allowed to watch R-rated movies till they were 17. 
Issa Rae's Journey as an Awkward Black Girl 
Abdoulaye Diop, Rae's father, is a pediatric doctor from Senegal, whereas Delyna is a teacher from Louisiana. They met each other in France while attending school and got together soon after. 
Even though the actress was born in California, the Diop family moved to Maryland. After a couple of years, the family moved to Senegal and then back to Los Angeles in the USA.
Because of them moving around, Rae experienced a vast cultural difference. While she was among the few black girls in her elementary school in Maryland, she was the only American girl in her Senegal elementary school.
Because of this, she had a tough time fitting in. It was no different when her family moved back to L.A. She was stuck in the middle of being "too black for white kids" and "too white for black kids."
Rae took her childhood experience and created the web series Awkward Black Girl. It revolves around a black woman, J, who faces uncomfortable situations in life. 
The show premiered on YouTube in 2011. Soon, it became viral and gained a lot of traction. Soon after, Rae was approached by big names and got a lot of exposure. 
In 2013, she began writing the extension of Awkward Black Girl — Insecure. Rae jumped from YouTube to HBO and created one of the best series widely acclaimed by critics and fans.
And the rest is history.