Nope, Hollywood Can't Keep Riding On the Coattails of Jordan Peele to Establish a Misguided 'Racial Horror' Genre
Racism as a new genre of horror is becoming a trend nowadays.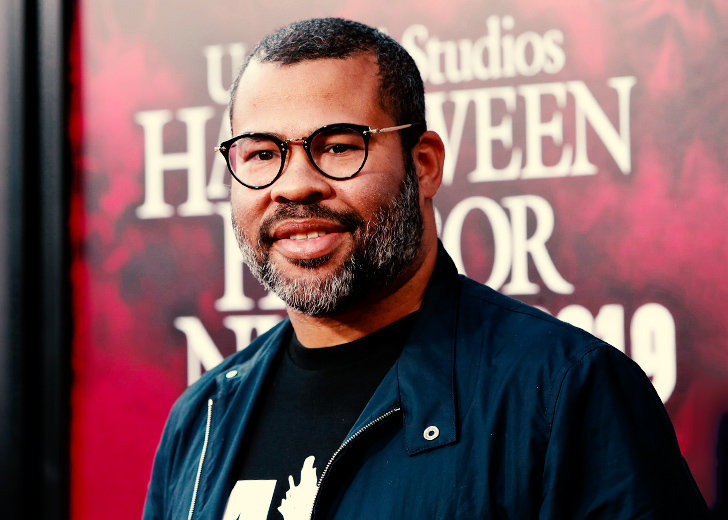 Jordan Peele is a comedian, actor, and filmmaker best known for his works in the horror genre. He started his career in 2002 and slowly made his way up to a filmmaker 15 years later. 
True to how mimicry is a form of flattery, the spike in movies made in Peele's style is a testament to his skill and prowess of being able to establish himself as a force with just two movies.
Peele's Journey From A Comedian to Filmmaker
Initially, all Peele did was comedy movies and sketches. He started with Mad TV by making funny impressions of famous people like Barack Obama, Caroll Spinney, Morgan Freeman, James Brown, and Timbaland, among others. 
He met Keegan-Michael Key when he was at Mad TV, and the pair's chemistry instantly clicked. They became a dynamic duo and started doing skits together. 
From 2012 to 2015, the pair starred in their sketch series called Key & Peele. The series aired on Comedy Central, which was a massive success with many viral videos and memes. 
Other than viral sketches, Peele has also starred in a couple of series and movies. Some notable ones are The Station, Storks, Big Mouth, Little Fockers, Wanderlust, and Fargo. 
Peele dipped his toes in filmmaking in 2016. He started with Keanu as a writer, producer, and actor alongside Key. The movie was well-received by the fans and critics. 
A year later, he shook the film industry with his directorial debut and first horror movie, Get Out. The movie was a success. Peele and protagonist Daniel Kaluuya were critically acclaimed and received many praises from different sources. 
Get Out received four Academy Awards nominations — Best Picture, Best Director, Best Original Screenplay, and Best Actor nominations. Out of them, Peele made history by being the first Black screenwriter to win the Best Original Screenplay. 
He also received the Writers Guild of America Award for Best Original Screenplay and was nominated for a Directors Guild of America Award and a BAFTA Award. After his successful debut, Peele launched his own production company called the Monkeypaw Productions. 
His second project as a director, producer, and writer was another horror movie called Us. Once again, he blew the audience with his excellent screenplay and cinematography.
Peele's third movie as a director is once again going to be of the horror genre. On July 22, 2021, he revealed the poster of his next project — Nope. 
Nope will be released in theaters on July 22, 2022, with Kaluuya, Keke Palmer, and Steven Yeun as the lead actors. 
Peele's Style Being Ripped Off
When Get Out was released, it shook people to the core because of the horror factor. Peele incorporated racism in Get Out and created a story where a young black man was terrorized by a white family. 
Peele had the idea for this movie during the 2008 election of Barack Obama. While it took almost a decade for him to execute it, he did is perfectly and spread the message of racism across to the audience. 
Peele's idea of turning racism into a horror movie has become a trend or a new theme for the horror genre. As a result, many productions have tried to rip him off. 
There are two most notable projects — Them, an Amazon Prime Original series, and Karen, a movie. 
Them is a series about a black family who moves to a white suburban neighborhood. The Caucasian neighbors try to kick the Black family out of their "pure" land through heinous measures. 
The series has its own merits, but one can't help but wonder if it was ripped off from Get Out and Us. The plot resonates with Get Out, whereas the posters and cinematography are strikingly similar to Us. 
On the other hand, Karen is about Black couples who move to a new neighborhood where they are terrorized by their white female named Karen. 
As a result, these two projects are being called out by fans and critics. The main reason for this is because of the common denominator that they share — racism as a horror factor. 
The director of Karen, Coke Daniels, defended himself, saying he did not rip off Peele. Regardless, he clarified he was flattered by the comparison. 
To date, Peele has said nothing about this topic. Regardless, his loyal fans have always been there to defend the director via Twitter.