Will There Be Changes to Kyrie 8 as Nets Superstar Kyrie Irving and Nike Get Back on the Same Page?
Kyrie Irving admits he should not have reacted the way he did.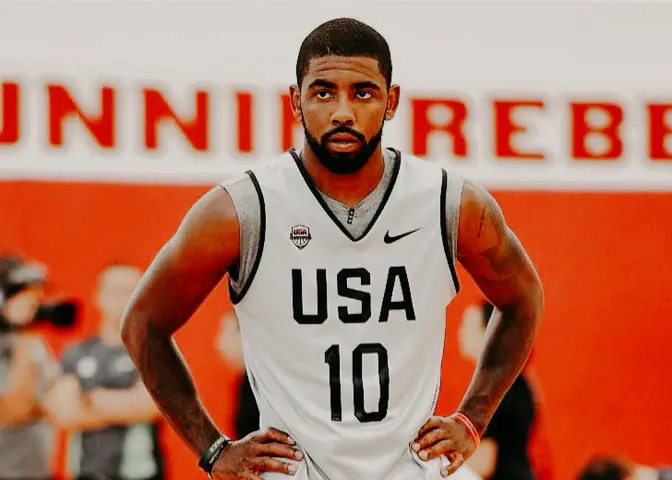 Renowned basketballer Kyrie Irving is trending on social media and not for the reasons you think. 
It happened that Irving, who earns $11 million annually in endorsements with Nike, responded to a leaked photo shared on social media of his latest signature shoes, Kyrie 8.
Irving called the sneakers "trash" and said he had zero involvement in the sneaker's design or marketing.
According to the athlete, Nike planned on releasing the shoe despite his disapproval. His comment was liked over 16,000 times by users on the Instagram post. 
His controversial comment was not exactly what the sneaker giant wanted to hear, so Irving reconsidered and backtracked.
In a statement shared a week later, the Brooklyn Nets superstar admitted that he should have handled his reaction differently. He explained it was unfair of him to blame Nike or anyone else and assured fans they were working together to correct this wrong.
The Kyrie Collection
Irving first launched his Kyrie sneakers in 2014 and went on to expand his collection.
The collection has personal touches like references to his late mother on the Kyrie 3 and various color collaborations with some of his favorite brands, including Lucky Charms, Krispy Kreme, and Concepts.
Over the years, his shoes have not only been one of Nike's highest-selling shoes of any superstar in the NBA, but it is also popular among fellow NBA players. Besides Irving's name attached to the collection, the shoe's design plays a massive role in its popularity.
Last year in December, Nike CEO John Donahoe claimed the Kyrie 7 was one of the brand's top sellers and used it as an example of its e-commerce innovation with its SNKRS app.
Not the First Time Nike Missed the Mark
Most of Nike's earnings come from collaborations with athletes and celebrities, but sometimes even the sneaker giant gets it wrong.
It is not uncommon for athletes, especially NBA players, to disagree with Nike over their signature shoes. For example, according to Fansided, LeBron James hated the design of LeBron 6 and it ended up with Nike having to scrap the original design and restart from scratch.
James collaborated with shoe designer Jason Petrie, who eventually became James' lead designer. Also, even Michael Jordan wasn't a fan of the Air Jordan. 
Nike's most recent dispute over a high-profile signature basketball shoe happened a few months ago. 
In June, Vanessa Bryant, the widow of NBA superstar Kobe Bryant, angrily called out Nike for releasing a shoe designed to honor the couple's late daughter, Gianna, without her permission.
Bryant revealed The MAMBACITA shoe was produced without her permission and acquired by a third party in an Instagram post. In the second slide of the Instagram post, she shared a photo of the shoe.
The dispute over the MAMBACITA shoes came after Bryant did not renew the partnership with Nike because she felt the terms of the proposed contract renewal were not up to par with what the company offered other comparable NBA legends.