Kyra Sedgwick and Kevin Bacon Open Up about Their 34-Years of Marriage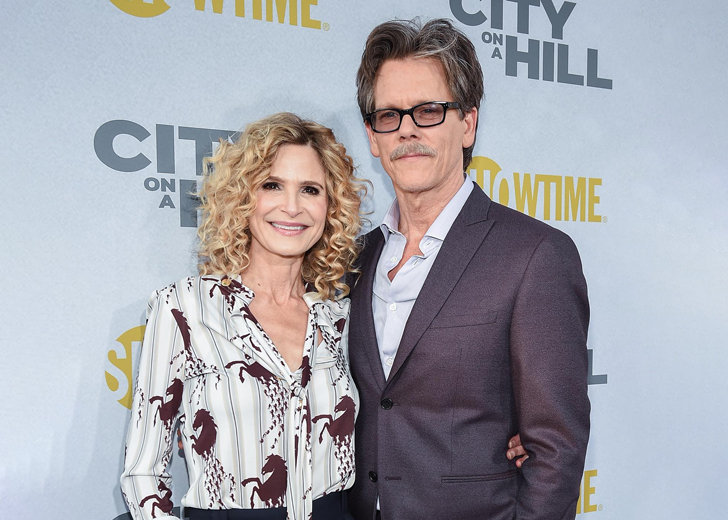 Kyra Sedgwick and Kevin Bacon have been married since September 4, 1988. That is around 34-years of marriage, as of this writing.
From their long-lived marriage, the couple is blessed with two children: son Travis Bacon, born in June 1989, and daughter Sosie Bacon, born in March 1992.
Sedgwick and Bacon's relationship has also inspired many over the years, as the two have stayed with each other through thick and thin.
But how did it all start? And what do they have to say about their marriage? Here's a complete timeline.
Kyra Sedgwick and Kevin Bacon Had Doubtful Beginning
Speaking with Conan O'Brien in August 2012, the Golden Globe Awards winner opened up about the relationship with her husband, Bacon. Doing that, she revealed that her husband, who is also an actor, was doubtful about their relationship.
"He never thought it [relationship] would last," she said.

An old picture of Kyra Sedgwick and her husband Kevin Bacon. (Photo: Twitter)
Despite feeling so, her husband was the one who was initially interested in her and kept on asking her to go out for dinner.
As per her, she and Bacon first met while working on the 1987 film Lemon Sky.
"Every night after work — he was very few know friendly and sweet — he would invite the whole crew and say who wants to go out to dinner. And the whole cast would say yes, except for me," she recalled.
But the only person he ever wanted to say yes to him was her. She added, "Later on, he told me that the only person he wanted to say yes was me, and I never said yes."
After hitting on her for weeks, he eventually succeeded in securing a date with her. And the rest, as they say, is history.
Kyra Sedgwick and Kevin Bacon Soon Had Two Kids
A year after they met, Bacon, who famously played Ren McCormack in the 1984 musical drama film Footloose, proposed to his wife, to which the actress happily said yes.
In September 1988, the couple then walked down the aisle.
The two didn't wait any longer to become parents, too, as they welcomed their first child, son Travis, within a year after their wedding.
"The minute I had a child I was like, 'God, I want to make sure there's a good place here for him,'" Sedgwick told Glamour in 2019. "[Kevin and I] are both people who are spurred into action, and we like to be part of giving back. It's our responsibility."
A few years later, they also had their second child, daughter Sosie.
The Couple Has Passed Numerous Tests of the Marriage
Over the years, Sedgwick and Bacon have had various ups and downs, either as professional actors, married couples, or parents.
The two, however, have passed every test that came along their way.
Speaking on The Tonight Show Starring Jimmy Fallon in April 2021, Bacon stated that the quarantine phase was the ultimate test of his marriage to his wife, Sedgwick.
During the time, the pair realized that they "kind of have to" go away from each other to make things work smoothly. Hence, they separated from one another during the day and met up again later for meals.
The actor said that even though the approach was unconventional, the couple enjoyed the routine, and it helped them build a stronger connection.