Kylie Jenner Calls Out TikToker Claiming to Be Her Instacart Delivery Guy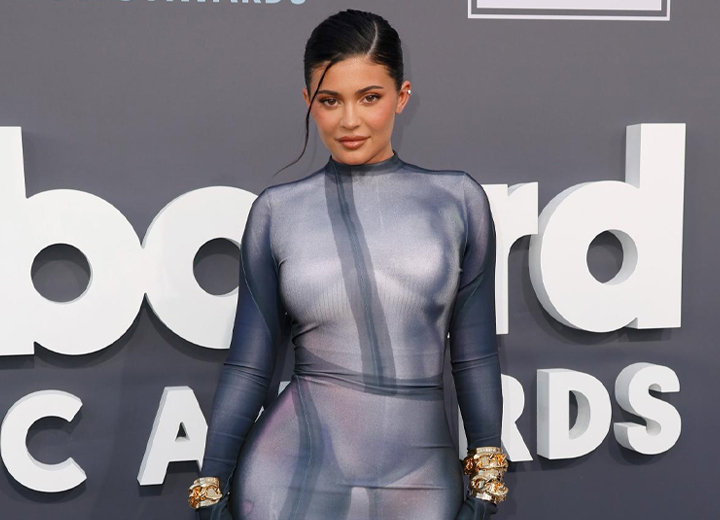 Some people on social media would do anything to get fame and attention from celebrities.
Although celebrities rarely respond to such stunts, Kylie Jenner called out a TikToker on July 7, 2022, for lying and claiming to be her Instacart delivery guy. 
Pablo Tamayo Says He Delivered Instacart Order to Kylie Jenner
It all started when a TikTok user, Pablo Tamayo, who goes by @thisisntpablo, uploaded a video stating he delivered Jenner's Instacart order to her house. 
Instacart is a grocery delivery service that employs personal shoppers to shop for you and then deliver the groceries to your home.
Tamayo explained he got an order to be delivered to West Hollywood at the last minute.
When he reached his destination, he realized the house looked familiar because his friend had shown him the house before. It belonged to the makeup mogul. 
"I am like, 'Wait, there is no way this could be Kylie Jenner's house. I need to look it up.' So I look it up online, and it is Kylie Jenner's Los Angeles house in the Holmby Hills," said the TikToker. 
He added that the order was under the name Ashton who he thought was probably her assistant. 
Tamayo was allegedly instructed to enter the gates and deliver the order. He even included footage of him entering a property, although it was unclear if it was indeed Jenner's house. After delivering the order, the video cut to a clip of him inside his car. 

Kylie Jenner called out Pablo Tamayo, who claimed to be an Instacart delivery guy. (Source: Instagram)
He said that once he entered the gate, he walked through a "pathway that had a river beneath it." Tamayo left the order in front of the house and allegedly saw all the assistants and maids through the window. 
He did not see Jenner or Stormi but swore he heard a baby scream. 
Kylie Jenner Called Out Pablo Tamayo
After Tamayo's video went live, Jenner posted a TikTok of her making a sandwich with lots of mayonnaise. 
In the caption, she wrote, "I'm convinced you either loooooove mayo or absolutely hate it."
After making the sandwich, she took a bite, and in the background, you could see Travis Scott talking to their daughter, Stormi Webster. 
Netizens started believing Tamayo's claims as the timing of his delivery and Jenner's sandwich video coincided. 
But before the situation could escalate, Jenner took the comments section of her video and responded to Tamayo's claims. 
"I did not order this myself. He [Tamayo] was tipped through the app. Lied too about seeing through the windows and hearing my son cry??" Jenner wrote in her comment, which she later deleted. 
She added no one came through the river as there was no river. 
The reality star stated that lying for attention rubbed her the wrong way. In the last comment, she asked everyone to ignore the comments related to the incident if they didn't know what it was about.
No one knows if Tamayo was telling the truth, but in his latest TikTok, he was seen reacting to Jenner's sandwich video.