Kyle Chandler Calls His Wife His Best Friend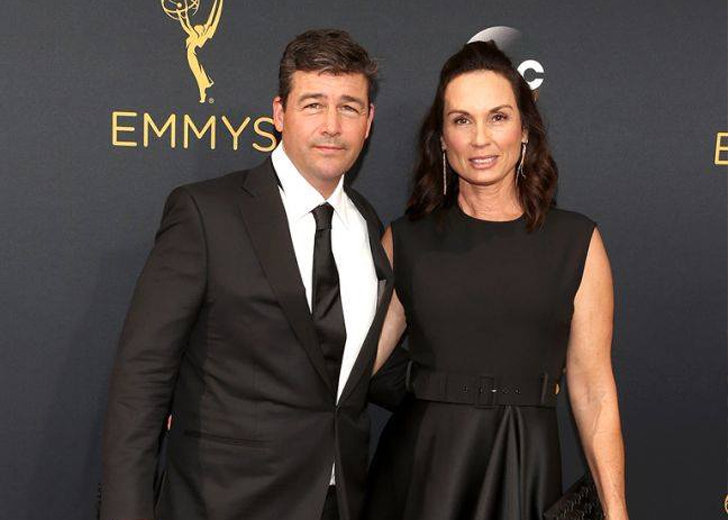 Kyle Chandler has been in the industry long enough, but he still prefers the quiet life with his wife and daughters. 
His first major television role was as a Cleveland Indians outfielder on Homefront, an acclaimed series about post-WWII drama. After that, he steadily appeared in several films and series. 
But it was his guest appearance on Grey's Anatomy that earned Chandler his first Emmy nomination. This landed him a role in Friday Night Lights alongside Jesse Plemons as Eric Taylor, who takes over as coach for the town's football team. 
Naturally, fans of the actor wonder "who is Kyle Chandler married to" or about his family. So here is a breakdown of the actor's family life with his wife and daughters. 
Kyle Chandler and His Wife
Chandler has been married to screenwriter Kathryn since 1995, and they have two daughters, Sydney and Sawyer. 
He met Kathryn at a dog park in the mid-'90s. The two were in an on-off relationship, but during a climbing trip to Pico de Orizaba, he had an epiphany that she was the one. After the trip, he proposed to her. 
The actor shared his wife was his best friend. So when he went through something, he and Kathryn would have their late-night conversations in bed, which put the problem to rest.
And naturally, as any partner would, Kathryn also advised him on his career. 
In fact, his wife encouraged him to take on the role of Colonel Cathcart in the highly raved Hulu series, Catch 22, alongside George Clooney. 
During the premiere of Catch 22, the actor told Access that after his wife read the script, he asked her what she thought of it.
As per the actor, she went, "you are going to do this." Fortunately for the actor, the series was a huge hit. 
As for the success of their long-lasting marriage, the actor noted his spouse knew who he was and appreciated him.
He iterated she kept him grounded and reminded him that his success was meaningless if he pretended to be someone he was not.
Kyle Chandler and His Daughters
The actor is also a doting father and has picked up some of it from his father. In March 2018, the actor opened up about a sweet tradition of his dad's that he has carried on for his kids. 
Chandler made breakfast for his daughter every morning before they went to school, which he picked up from his father. 
"Whether or not we wanted to, us kids had to sit down and eat. So now I'm doing that with my kids, and I'm the one standing there while they grunt, saying, Eat your breakfast now, come on," he said.
He also learned to be affectionate to his kids from his father. The actor noted his father would always hug him and tell him he loved him, which he does with his kids.
And the one thing that his dad did which he could not stand, but now he does with his kids in the intimate conversations during a drive. 
Chandler shared that some of the best conversations he had with his kids were when they were driving.