Clooney's 14: Here's Why George Clooney Gifted His 14 Friends $1 Million Each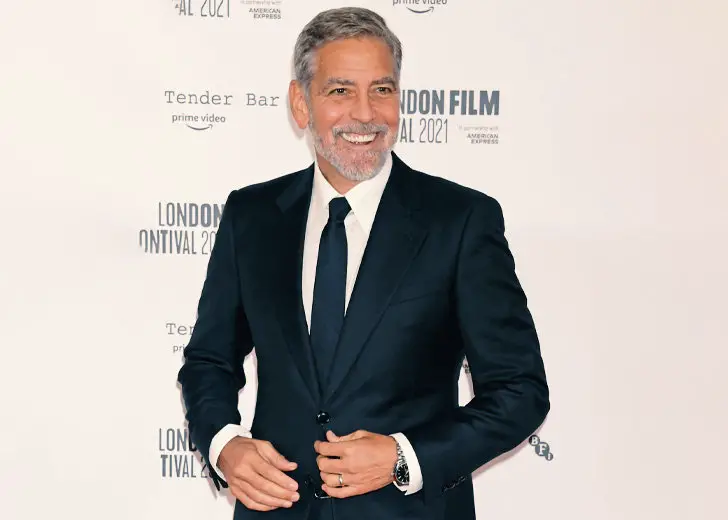 When celebrities do extravagant things, they usually are a ridiculous blowout on something gold-plated and unnecessarily exotic.
For instance, Kim Kardashian and Kanye West have gold-plated commodes, Celine Dion's has a $2 million humidifier, Nicolas Cage has a Tyrannosaurus skull, and Mike Tyson is the proud owner of three Bengal Tigers. 
But all of these aside, American actor George Clooney's splurge is something that restores faith in humanity. 
On a fine September day in 2013, he called up his friends to call on him and handed them suitcases full of cold hard cash.
How It Went Down
One of Clooney's closest friends for a long time, Rande Gerber, spoke to MSNBC (via BBC) in 2013 about how the three-time Golden Globes recipient's friendship is worth a million dollars. 
Along with 13 others, he received a call from Clooney out of the blue, instructing them to come to his place on September 27, 2013. Together, this friend circle was known as "The Boys" and was very close-knit.
Each of them was also from varying financial backgrounds. Some of them pinching were pennies and working in bars, while some, like Gerber, who is married to Cindy Crawford, were sound. 
When they arrived, they found a suitcase in each of their places. That's when Clooney talked about how much they meant to him and how he was lucky to have them in his life.
He went on to talk about his year zero in Los Angeles as a struggling actor. He had surfed the couches of these people as he got his career started and felt that he owed it all to them.
So the contents of the suitcase were his way of paying all of them back. And what was in those suitcases were bundles of $20 that amounted to $1 million each!
Gerber added Clooney had known every one of 'The Boys' had gone through hard times, and they don't need to worry about that anymore. Even the taxes on the amount were paid off. 
Initially, Gerber, among others, refused to keep the gift. That's when Clooney pulled out the reverse Uno to say that no one gets the money if one refuses.
How Clooney Came by the Money
2013 was the year Gravity came out. While we know it to be a feat of a movie about being stranded in Earth's mid-orbit that bagged awards after awards, at the time, it was predicted to be a dumpster fire.
That is why Clooney, along with other actors, were paid in percentages of the movie. Needless to say, the earnings were a windfall. 
And what does a single guy with no family of his own do with such an enormous amount? He gives back to the next closest thing to family. For Clooney, it was 'The Boys.'
Reminiscing this instance with GQ, the actor said that he has them on his will for cases like getting hit by a bus, but he didn't want to wait to die to pay their kindness back.
In a very a-guys-knows-a-guy fashion, he tracked a location in Downtown LA where one could get a hold of $14 million in notes.
To get it, he got a van that said "florist" on the side, drove to the location, had to lower the van and himself underground through an elevator to a vault, and loaded up. He said that it was almost like a heist. 
The next step was to buy 14 bags and pack a million in each. Then, the rest is a remarkable history.
Serendipitously, precisely a year later, on September 27, 2014, Clooney got married to Amal Clooney. So that is good karma right there.