Kurt Warner Changed Wife Brenda's Life after Her Broken Marriage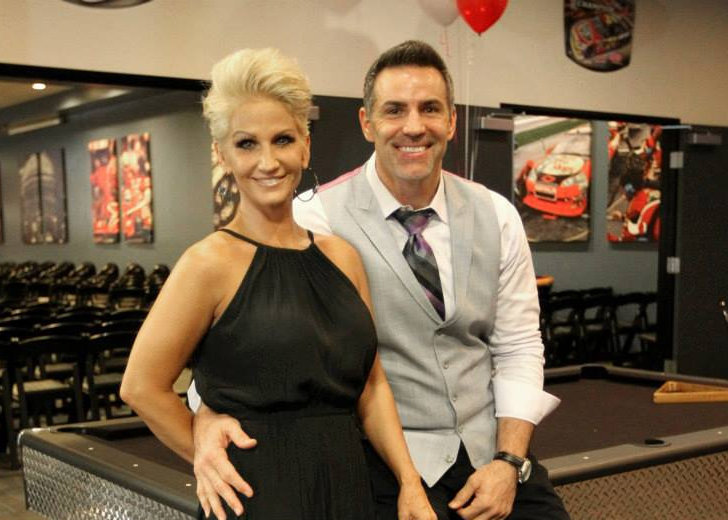 Kurt Warner and his wife Brenda Warner, born Brenda Carney Meoni, have been married since October 11, 1997.
The long-lived romance started when the former football quarterback met his future spouse in college while line dancing at a country-western bar in northern Iowa in the early '90s.
At the time, Kurt was a struggling 21-year-old quarterback at the University of Northern Iowa, whereas Brenda, then 25, was a newly-divorced single mom of two working her way through nursing school.
Early Days of Kurt Warner and Wife's Relationship
In an interview with People in December 2021, the couple opened up about the early days of their relationship.
Brenda first discussed why neither of them was looking for or expecting love when they came across each other.

An old picture of Kurt Warner and his wife Brenda Warner. (Photo: Twitter)
"I did not want to meet a man," Brenda shared. "I was going to nursing school. I was discharged from the Marine Corps, a single mom, on food stamps. It was a tough time in my life."
But the universe had other plans for them.
Their fate partnered them for dance, which eventually helped them go out on dates and understand one another more.
"I asked her to keep dancing and that's really how this whole thing started, a chance meeting when she didn't want to go out, I didn't want to and somebody forced us to go out, and all of this came from it," he added.
How Kurt Warner Changed Brenda Warner's Life
When Kurt met his wife Brenda, she had two children, one of whom [Zack] had severe brain damage and was blind.
According to reports, Zack was accidentally dropped in the bathtub by Brenda's ex-husband when the child was three-and-a-half months old.
But when Brenda introduced her now-husband to her son, who was three years old then, the former football player had nothing but love to offer.
He looked at her son and fell in love with him immediately.
My oldest son, Zman, turns 31 today... I don't know anyone who has dealt with more challenges on a daily basis or that has inspired me more... love this man & hope in many ways I can grow up to be like him! pic.twitter.com/j0dikOMqop — Kurt Warner (@kurt13warner) April 26, 2020
"Honestly, it was the first time I didn't have to explain his disability. It just really kind of shocked me but it also endeared me because there's something special about this guy [Kurt], so that was important that they got that right for me," Brenda told Forbes.
In addition, Brenda, who formerly worked in Marine intelligence, was cheated on by her ex-husband when she was pregnant with the couple's second child, daughter Jesse.
Because of that, she divorced him before the baby's arrival and some months before she met Kurt.
But again, the former Green Bay Packers star had a big heart to accept Brenda as his wife along with her two kids from her previous marriage.
And all that changed things for Brenda quickly, as she felt she could happily go ahead in her life.
Kurt Warner and Brenda Warner Have Seven Children Now
After wedding Brenda and adopting her two kids, the retired NFL star went on to have five more children with his wife.
The couple's biological children are Kade Eugene Warner, Elijah Storm Warner, Jada Jo Warner, Sierra Rose Warner, and Sienna Rae Warner.
On December 25, 2021, a biographical sports film American Underdog was also released, and the story was based on Kurt's NFL journey and family life with Brenda.
The NFL star's character was played by actor Zachary Levi, while his wife's role was played by actress Anna Paquin.