Kristin Davis Used to Be Too Busy to Have a Husband — Is That Still the Case?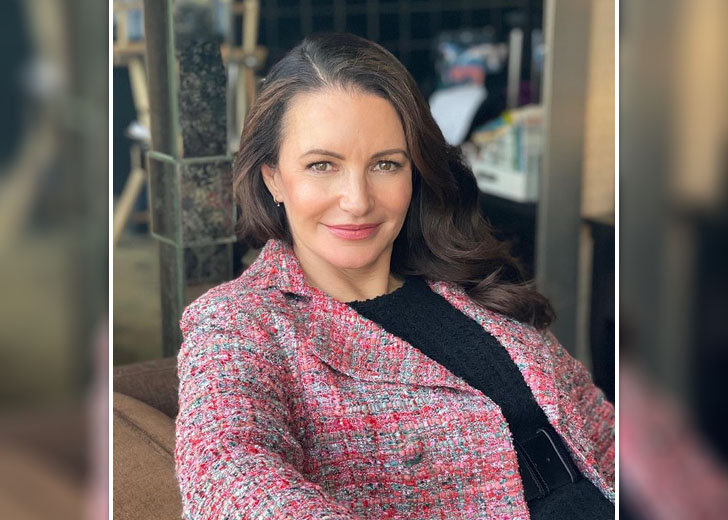 Getting married and having a husband wasn't even on the list for Kristin Davis back in the day. The reason — she was too busy to start a marital life.
In an exclusive interview with Haute Living in December 2013, Davis shared she was busy looking after her adopted daughter Gemma Rose Davis, saving elephants, and prioritizing her acting career. 
She ruled out all possibilities of getting married. 
To be clear, she admittedly felt like staying in a serious romantic relationship. She admired the stable marriages of her friends and their family life. 
But she couldn't afford to waste her time finding just a partner. Davis needed a husband so awesome that she could bring him into her family and share her adopted daughter, Gemma Rose Davis. 
The Sex and the City star recounted how stability wasn't necessary for her relationship in the olden times. "I had my own independence, my own stability within myself," she stated. 
As per her accounts, she never searched for stability in a man but looked for adventures.
However, after she adopted her daughter in 2011, her priorities changed. She made her daughter her top priority and decided she needed to find a stable partner if she started dating. 
Having said that, Davis didn't have time to focus on relationships. Instead, her plate was full of her responsibilities as a mother, animal activist, and actress.
Noting her singlehood, Davis clarified she didn't know if she intended to remain single. But she recalled that she never understood why people would get married.  
While Davis was apparently too busy to find a husband back in the early 2000s, has she found time to give a chance to a new relationship now? 
Who Is Kristin Davis Married To?
Seven years after adopting her daughter, Davis adopted another child, her son Wilson Davis, in 2018.
While she extended her family with a new kid, she has not yet found the right person to call her husband. Ergo, she hasn't married, or the news of her tying the knot has never surfaced. 
It seems like the 56-year-old hasn't still got time to focus on her relationships.
The last time she dated a man was in 2012. Then, she was in a brief relationship with The Newsroom creator Aaron Sorkin. They reportedly met through mutual friends. 
Although Davis has kept her relationships under wraps since then, she had an eventful love life. 
Kristin Davis' Relationship History
Davis' dating history comprises the names of A-list celebrities. She briefly dated the Ray Donovan actor Liev Schreiber around 2000.
After splitting with him, she got into a romantic relationship with Alec Baldwin, dating him for three months. 
In 2002, Davis reportedly dated fellow actor Jeff Goldblum. However, they kept their relationship away from the limelight and parted secretly. 
A year later, the famed actress was rumored to be dating the Homeland star, Damian Lewis.
The speculation spurred after the duo met and posed for pictures together at HBO's post-Emmys party at the Pacific Design Center in September. 
Davis filed the rumor further by confessing that she found him very "attractive." But in February 2004, Lewis cleared the air, stating they were not dating and never had. 
In 2009, she briefly hung out with celebrity photographer Russell James. However, nothing serious culminated from their date. 
Besides the mentioned celebrities, Davis was also linked to Reed Diamond, Steve Martin, Rick Fox, and Scott Carter.
But the mother-of-two has never confirmed or commented about her love life.