Kristen Bell FINALLY Revealed Her Daughters' Faces, or Did She?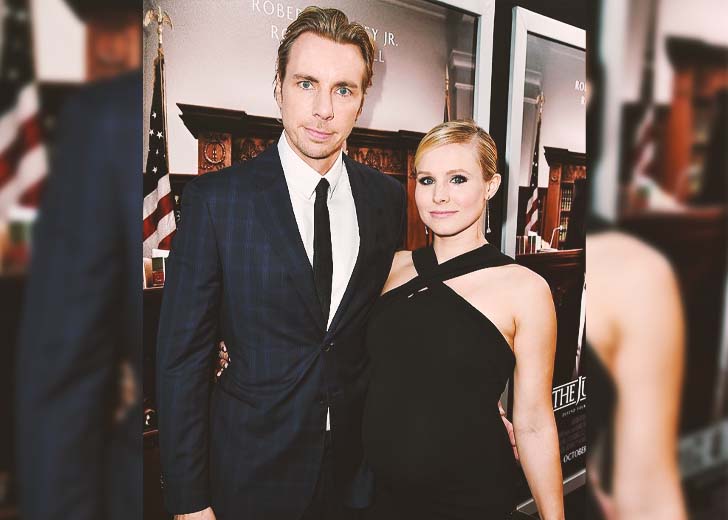 American actress Kristen Bell is married to her husband Dax Shepard and is the mother of their two daughters, Lincoln Bell Shepherd and Delta Bell Shephard. 
She met her husband, Shepard, for the first time at a birthday party of a mutual friend. The couple dated each other for around three years and had an on-and-off relationship during the time. 
However, on February 1, 2010, the love birds got engaged to each other and married three years later in October 2013, after Bell publicly proposed to her then husband-to-be with a tweet. 
Per Brides, Bell married Shepard at The Beverly Hills courthouse during a low-key ceremony, spending as little as $142. 
How Old Are Kristen Bell's Kids?
The 41-year-old actress became a mother for the first time at thirty-two after she gave first to her firstborn daughter, Lincoln Bell Shepard, on March 28, 2013. 
Six months into her first pregnancy, the actress started working on the second season of House of Lies in 2012. Unfortunately, the production team had to use a body double to hide Bell's pregnancy for many scenes that showed her belly. 
After the birth of her daughter, Lincoln, the actress then took a short-lived hiatus and returned to work after three months on her 2014 movie Veronica Mars. 
Her marriage with her husband, Shepard, took place while their daughter was six months old.
On December 19, 2014, a 34-year-old Bell gave birth to her second kid, daughter Delta. After her second childbirth, Bell took a pregnancy leave for three months and returned to work on her 2013's movie The Boss. 
After Delta was born, actor Shepard took to his Twitter to announce the news. On his social media, Shepard used a funny tone and wrote, 
Delta Bell Shepard is here. She doesn't look like either @IMKristenBell or me, but we're gonna keep her anyway. #christmascameearly
Likewise, actress Bell too did not hold her emotions back and humorously announced her motherhood by tweeting, 
The estrogen has now hit critical mass! Good luck, @daxshepard1. And welcome to the world DELTA BELL SHEPARD :)
Both Bell and Shepard did put out similar tweets during their first childbirth as well. As of this writing, their kids are 8-year-old and 6-year-old, respectively. 
Kristen Bell Keeps Her Daughters' Identity a Secret
While attending Mom 2.0 Summit in Pasadena, California, earlier in 2018, Bell told Today's Natalie Morales how she once confronted a paparazzi who was secretively taking pictures of her daughters from across the street while they were exiting from their school. 
Per Bell, upon noticing a telephoto lens of a paparazzi photographer, she drove toward a parking lot across the street, blocked his car, and knocked on his window.  
Upon meeting the photographer, she said,
My name's Kristen. Do you realize how much you are putting my kids at risk? I have confidence your mom raised you better.
The paparazzi immediately deleted the pictures of Bell's daughters after she asked him to do so. 
The actress is even careful when she posts family pictures on her social media accounts. While posting photos of her family, Bell has a habit of covering her daughters' faces with emojis, keeping their identity secret in public.