Are Kristen Bell's Tattoos Real? Inside Her 'Body of Lies'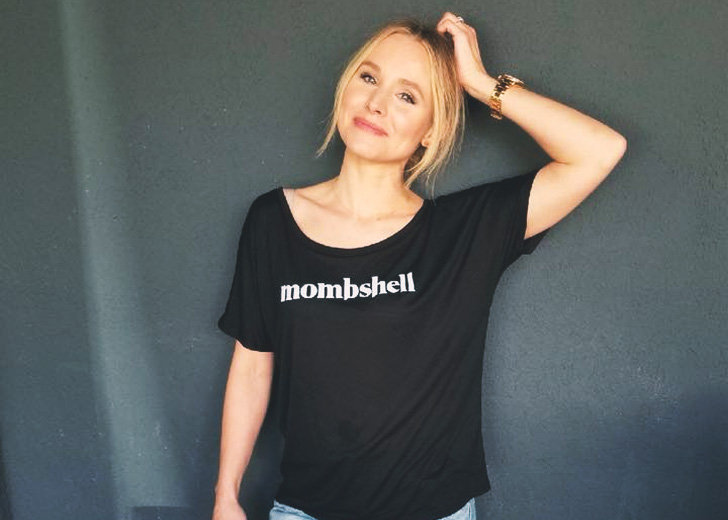 Kristen Bell, best known for starring in The Good Place and Veronica Mars, once surprised everyone when she publicly showed off her tattoos. The tattoos were seen covering her entire body.
"I have 214 professional tattoos and nine of them, I have done myself," she said in Funny or Die's YouTube video in January 2012.
In the feature video titled "Kristen Bell's Body of Lies," she shared that each piece of her tattoo represented something different, including her past relationship, the duality of a man, and butterflies. She additionally revealed that she got her first tattoo when she was in the seventh grade.
The makeup artists later revealed that the actress arrived on set at around 3:30 in the morning, and it took them about 12-14 hours every day to cover her tattoos with makeup.
They apparently had to do it to make her ready for filming — since she couldn't appear onscreen with tattoos all over her body.
The actress also shared that the reason why none of her fans saw her tattoos was because she used a lot of makeup to cover them up.
The video went viral on the internet — because she came out with her tattoos for the first time — with many inquiring, "are Kristen Bell's tattoos real?"
The Viral Video Was Just a Skit
Well, it turns out the viral video, made by the Funny or Die team, was just a comedy skit, with the 41-year-old actress acting in a fake behind-the-scenes interview setup.
In reality, none of the tattoos shown in the video were real.
In April 2016, while appearing on a Wired video to answer some of the internet's most searched questions about her, Bell confirmed that she did not have any tattoos on her body. After saying that, the Frozen actress added that she, however, always wanted to get one.
"I've always wanted a tattoo, but my husband does not like girls with tattoos," she jokingly said, mentioning her spouse, Dax Shepard. "I think it intimidates him because he has got a lot [himself]."
Does Kristen Bell Have Real Tattoos Now?
During The Motherly Podcast conversation in March 2020, Bell hinted that she was thinking of getting a motherhood-related tattoo in the future.
"I realized I've had maternal instincts my entire life, and I never labeled them as that, but I will," she stated while adding,
I mean, at one point I'm going to get a little back tattoo that says 'there's no such thing as other people's children' because there's just not, I mean, I believe it to my core because everyone you pass on the street was celebrated when they were born.
But it has been a few years since the skit video, and her confessions about wanting to get a tattoo came out; even then, it is unknown if Bell ended up getting her desired tattoos for real.
Well, we want to believe the actress hasn't got one already, and whenever she does, she will be the first person to share the news with all of us.